Activity Bookscreative workshops for homeMercredi15AvrilToute la journée2020Toute la journée Tags:Publishing More info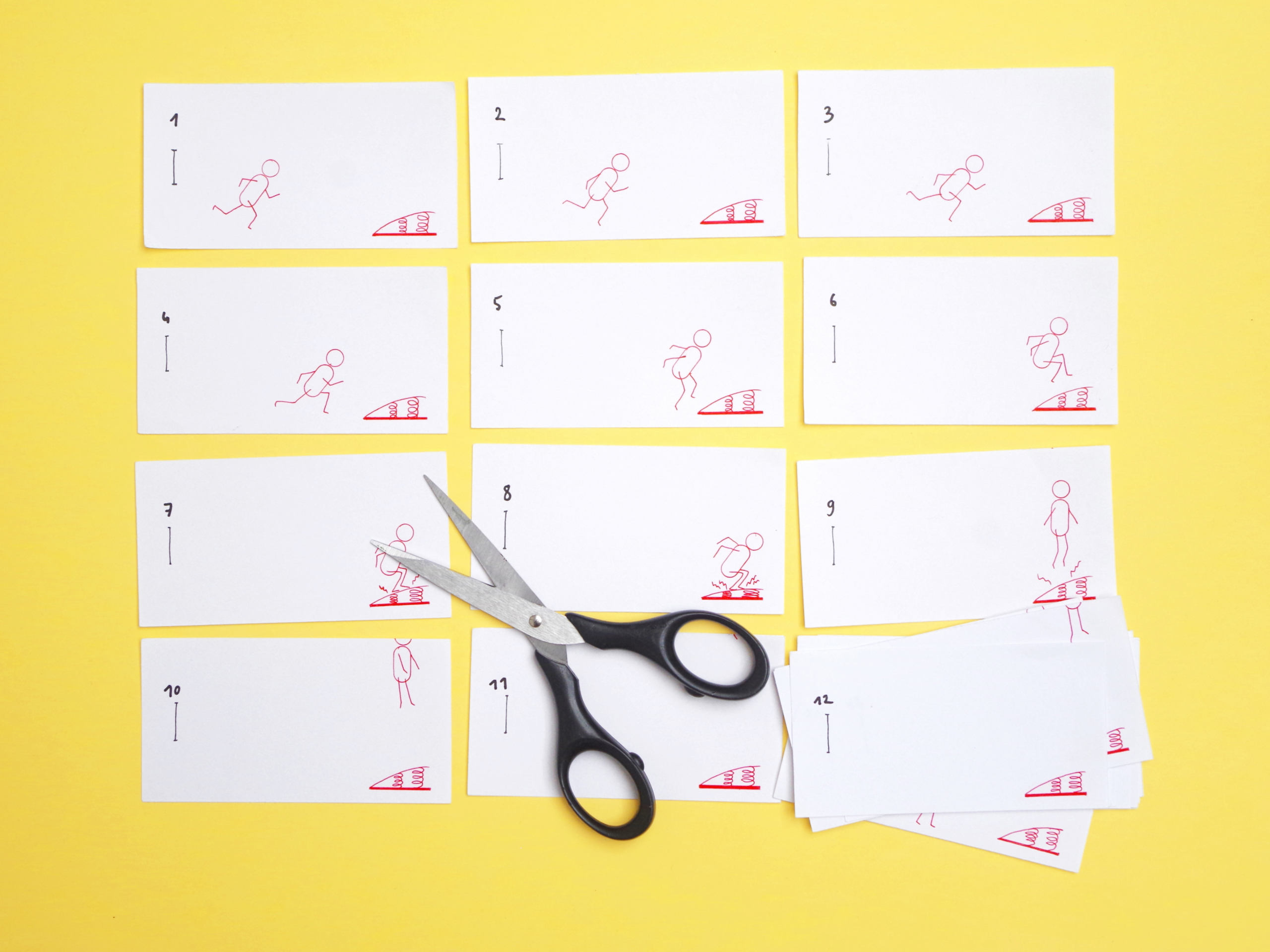 Détails de l'évènement

Fotokino provides activity books for young and old. These creative workshops can be done at home, alone or with someone. With only a few means they will allow you to discover ancient and recent techniques to produce images beyond just drawing. The workbooks are available for download in two versions: an interactive color version (including hyperlinks), and a black and white version for printing.

Workshop #1: Felt pen Monotype
A monotype is a printing process that allows you to make… a unique print! You don't draw directly on paper, but you apply the color on a smooth surface that will keep the ink on the surface and allow you to transfer your drawing on a sheet of paper by a pressure system. This is called an engraving. Your design will be reversed once it is printed, pretty much like an etching. In the downloadable activity book (see below), we explain how, in a simple process, you can reproduce images at home simply with markers and a milk carton!

Workshop #2: 5 folds Fanzine
A fanzine is a magazine made by a "fan". In other words, anyone with a passion or curiosity for a particular subject, paper and pencil at hand is able to create a fanzine. It's home-made publishing with all the means at hand! We'll explain an easy way to make a mini-fanzine in five folds and a quick scissor stroke. Then, all you will have left to do is complete the eight pages you've created.

Workshop #3: Shadow Theatre
Originating in Asia (India or China), shadow theatre is one of the oldest forms of popular entertainment. It consists of projecting on a screen shadows created by silhouettes, using a light source placed behind the screen. These silhouettes are handled by thin sticks. Depending on the country and tradition, the show is performed with music, sound effects, songs, declamations… In this activity book, we present a step-by-step method for creating your own miniature shadow theatre.

Workshop #4: Flipbook
The flipbook is one of the only books that can be read in a flash. By scrolling through its pages very quickly, the drawings start to move. Reading a flipbook is a bit like watching a very short movie. It's a paper animation. To create movement from still images, you have to break it down into several "step" images and then scroll through them very quickly. So find out how to make this miniature movie on paper at home!

Workshop #5: GIF
A "GIF" is a digital file format (such as ".jpg") that allows you to store multiple images and create an animation. It's mostly found on the internet and is sort of the 2.0 version of the pre-cinema's optical games that make a loop from a series of still images. By following this workbook, you'll create your own GIF from paper cut-outs shot with a cell phone. Let's get started!

Workshop #6: Stop Motion
Stop motion is a technique that uses photography to put into motion not only drawings, but also still objects. The technique is the same as the one explained in the GIF workshop, except that here you are taking photographs of volumes. We have prepared a tutorial with a Lego set and characters. Action!
Infos complémentaires
Sorry English-speaking folks, but all the activity books that are downloadable are in French.
They are pretty straightforward, though please feel free to shoot us an email if you have any questions!
Date et horaire

Mer 15.04.20, 12h00