Call for projects "Images-valises"Images and workshops on the roadtuesday25mayAll Daymonday6september2021All Day Tags:Touring events More info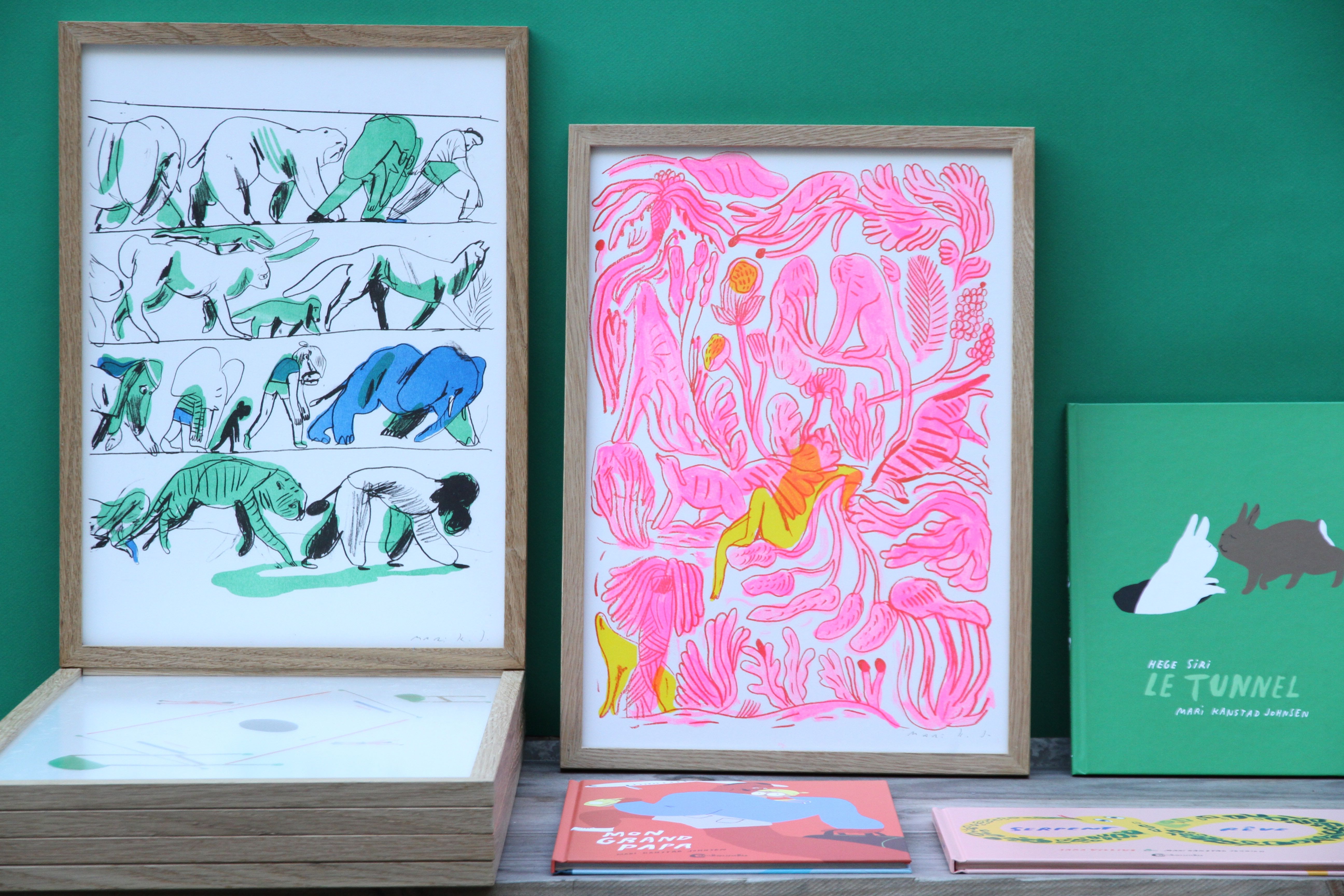 Event Details

Fotokino, with the support of the Drac Paca, invites all artists/illustrators/graphic artists to participate in the "Images-valises" call for projects. This call aims to propose mediation actions related to the techniques or the universe of the winners, in order to raise awareness of the public to the fields of illustration and publishing, and to disseminate their work in the Southern Region. Launched in 2015, the "Images-valises" call for projects aimed to enrich the traveling exhibition of the same name, which circulated for four years on the territory. Consisting of 25 images created by authors/illustrators, it was sometimes accompanied by creative workshops. Since 2019, the call for projects has evolved to put more emphasis on workshops.

Applicants must submit a workshop project of 2 to 3 hours for young audiences (drawing, typography, collage, volume… all forms are possible). The workshop should allow participants to discover the techniques and imagination of the winners. Intended for young people, your workshop project can be close to the world of books or drawing, depending on your sensitivity or your practice. However, no specific theme is imposed.

Your proposal should include the following elements:
• A brief presentation of the theme, the technique used, the age range of the children involved and the duration of the workshop.
• A description detailing the different steps and the course of the workshop.
• Examples of creations, and possibly images of inspiration.
• A list of necessary materials.

Two winners will be chosen among the applications and will be invited to lead the workshop between October 2021 and July 2022 in socio-cultural places in the South Region, as well as possibly at the Fotokino Studio.
Infos complémentaires
The application will include (.jpg or .pdf format):
• A brief bio-bibliography and your contact information.
• A presentation of the workshop project (see above for details).
• Two or three images maximum of your personal work.
Calendar
• The projects must be sent only by email or file transfer to Fotokino
to Fotokino before September 6, 2021 to: pauline@fotokino.org
• The answer will be given to the candidates between September 15 and 17, 2021.
• Invitation of the two winners to carry out the proposed workshop, between October 2021
and July 2022 (dates to be specified later). By submitting his/her application, the candidate
undertakes to come to Marseilles or the region during this period, if his/her project is selected.
Details by email (pauline@fotokino.org) or by phone at 09 81 65 26 44
With the support of the Drac Paca.
Time

tue 25.05.21, 12h00 - mon 06.09.21, 11h59