Opening hours and address
The Studio is open during exhibitions from Wednesday to Sunday, 2:00 p.m. to 6:30 p.m.
Free an open to all!
33 allée Léon Gambetta, 13001 Marseille
You can come to the Studio by foot, bike or:
Le Vélo: Gambetta / Lafayette station
Subway: Saint-Charles, Réformés (line 1) or Noailles (line 2) stations
Streetcar: Noailles stop (lines 1 and 2)
Car: parking Gambetta
Bus: Lines 52 and 81 stop Gambetta Réformés
Non-profit organization
Created in 2000 in Marseilles, Fotokino is a non-profit organization that dedicates itself to the diffusion of works in the field of visual arts. Our programming is at the crossroads of all disciplines and strives to break down the barriers between artistic practices and audiences by offering events throughout the year dedicated to graphic arts, photography, painting, cinema, illustration…
Board of directors and volunteer team: Jeanne Trousset (President), Marta Stalla (Treasurer), Aliénor Rives (Secretary); Valérie Chardon-Langlais, Catherine Estrade, Vanessa Jean, Claire Ramon, Stéphanie Le Louarn, Balthazar Daninos, Olivier Boussant, Iris Michalon, Line Vienot.
Membership (individual or family) is valid for one year from October 1st of the current year to September 30th of the following year. Members always receive a welcome and/or renewal surprise gift. Becoming a member also means supporting our approach and contributing to our independence.
To join, you can send this membership form or come and visit us on-site!
Join!
We offer a membership at the single rate of €6, valid for one year from the date it starts.
To join means enjoying preferential rates on our workshops, welcoming and/or renewal gifts, but above all, joining is also and especially supporting our approach and contributing to our independence!
As a gift, we offer you the following:
• 2 posters (to choose among a selection of posters);
or
• 1 copy of the catalog Désordres.
To join, send us this form with your payment, at Studio Fotokino or come and visit us on site!
Affiche [A] de l'exposition de Mari Kanstad Johnsen « Inner Planets », automne 2018
Affiche [B] de l'exposition de Mari Kanstad Johnsen « Inner Planets », automne 2018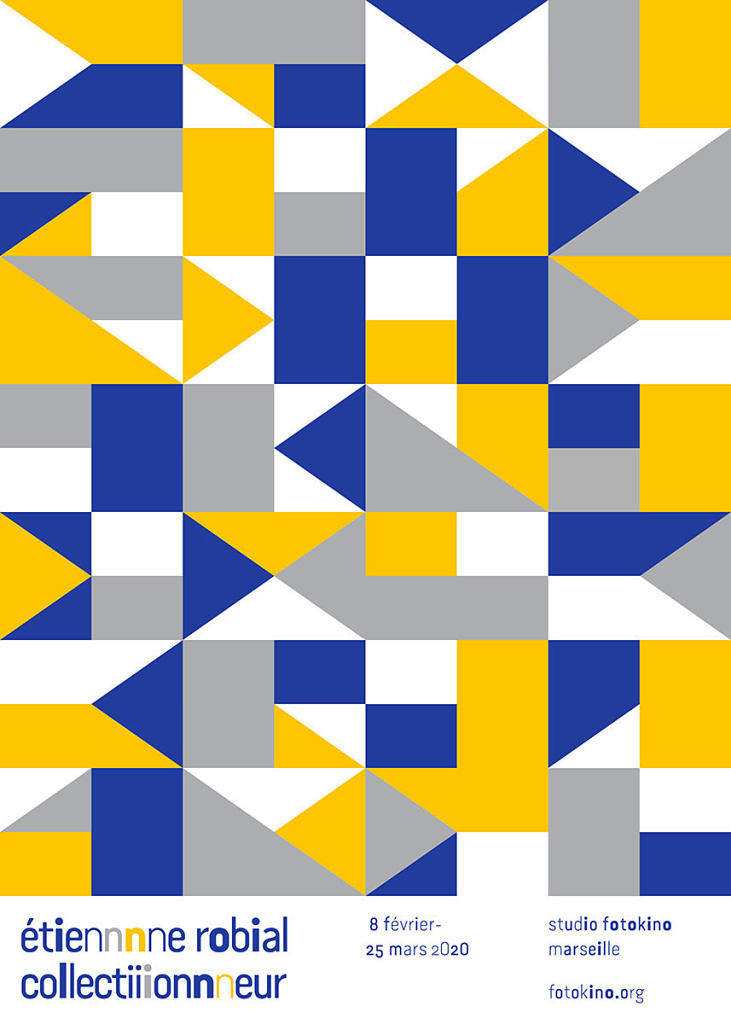 Affiche de l'exposition « Etienne Robial, Collectionneur », hiver 2020
Affiche de l'exposition de Simon Roussin « Été Indien », automne 2017
Affiche de l'exposition de Nigel Peake « If It Is », été 2016
Affiche de l'exposition collective « Variations », été 2020