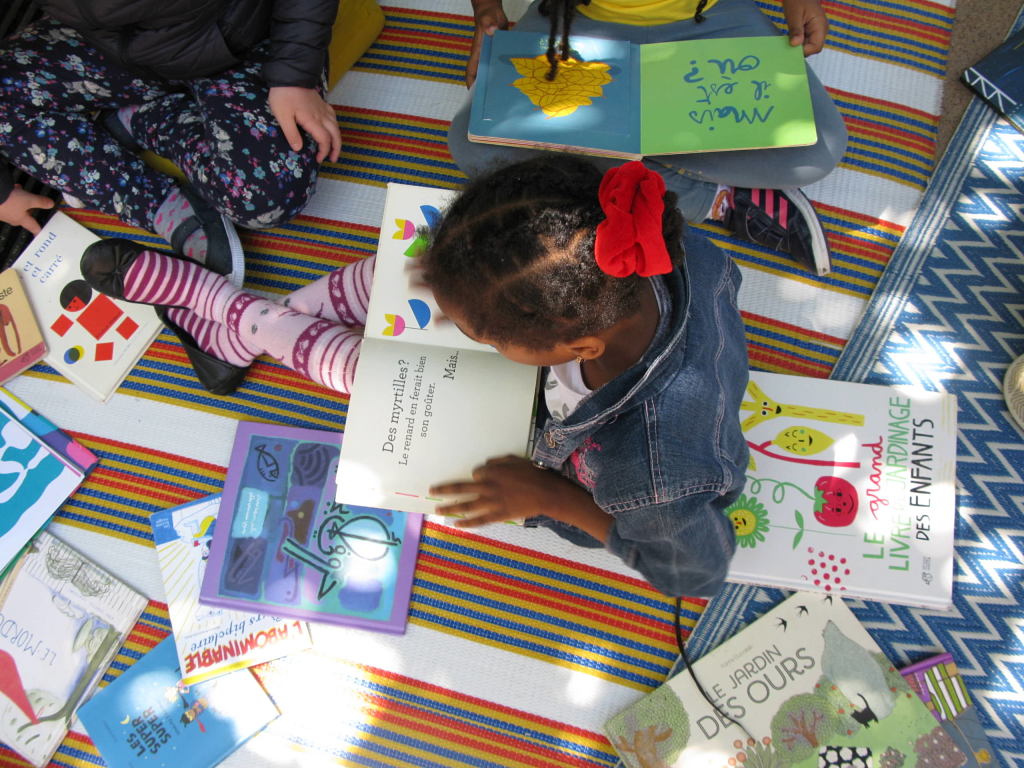 The Bibliocyclette at the École des Bergers
The Bibliocyclette at the City Stade, Belsunce
The Bibliocyclette at the Îlot Velten
The Bibliocyclette at the École des Bergers
The Bibliocyclette, workshop with Lisa Laubreaux
The Bibliocyclette at Saint Barthelemy
The Bibliocyclette at L'Estaque
The Bibliocyclette at the Îlot Velten
The Bibliocyclette at the Prado beaches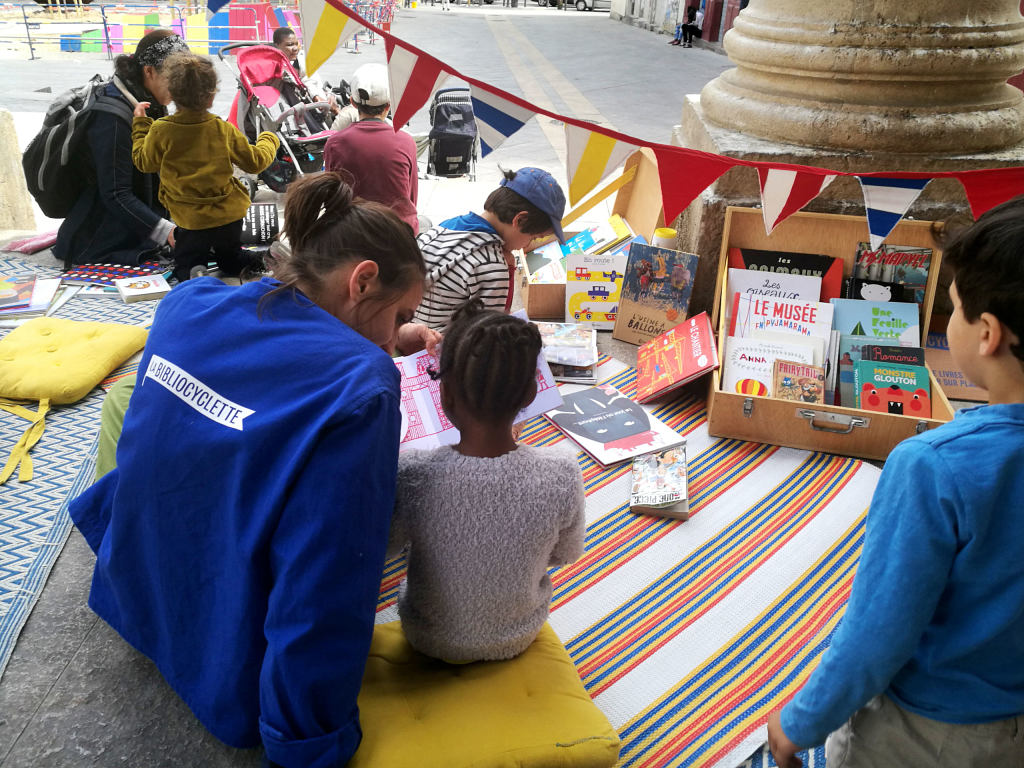 The Bibliocyclette at the Puget Hall, Belsunce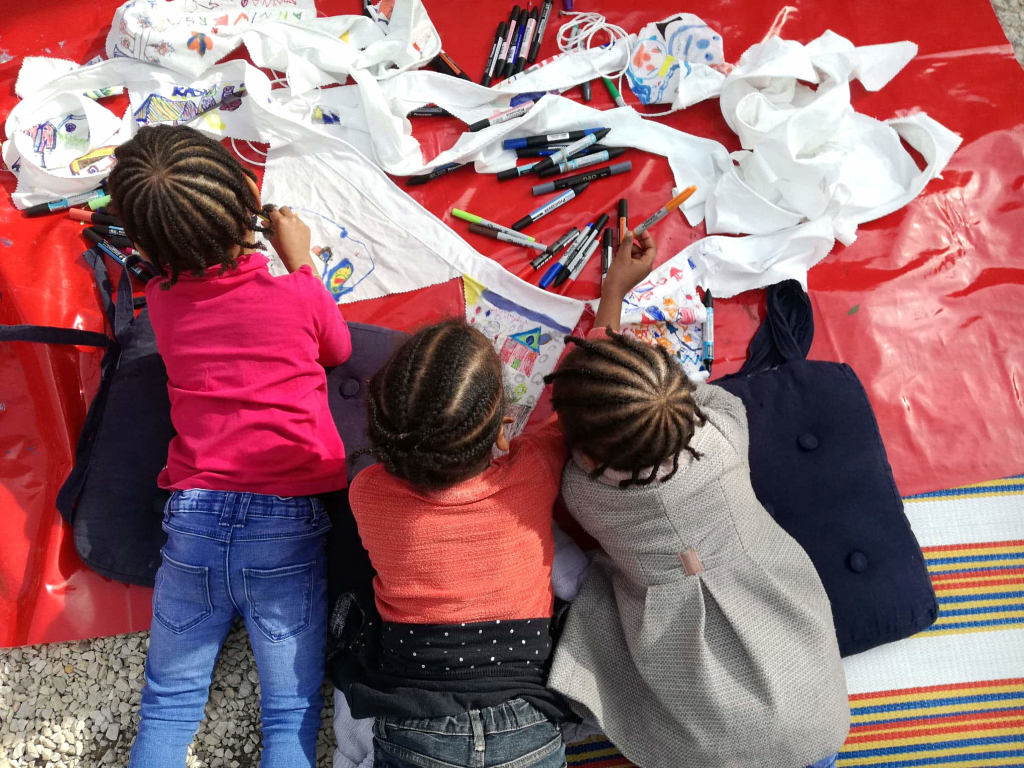 The Bibliocyclette, at the City Stadium Korsec, Belsunce, during the Belsunciades
About
Outdoor readings, workshops around the book, free and open to all!
Fotokino's Bibliocyclette is an itinerant street library with a hundred or so children's books (contemporary or older illustrated books, Arabic books, game books or tales for all ages), and the necessary furniture to build an ephemeral reading area (foldable tables and stools, storage boxes, parasols, etc.).
From April to October, the Bibliocyclette and its cyclist-librarians set up in Marseilles' popular districts squares, plazas, playgrounds and public gardens in order to offer children afternoons of reading in open air and under the sun.
All dates and information on bibliocyclette.org
Partners
With the support of the DRAC PACA, the Métropole Aix Marseille Provence, the Bouches du Rhône Departmental Council, the Bouches du Rhône Prefecture, the Town Hall of 1⁄7 and the BNP Paribas Foundation.