Virginie Morgand, sérigraphie, 2019
Juliette Iturralde, Rocher rivière, 2020
Lili Gayman, Paysage grille, 2020
Join our non-profit!
In this new school year 2020, we would like to invite you to support us in our current and future projects by joining our non-profit organization. We offer a membership at the single rate of €6, valid for one year from the date it starts.
To join means enjoying preferential rates on our workshops, welcoming and/or renewal gifts, but above all, joining is also and especially supporting our approach and contributing to our independence!
As a gift, we offer you the following:
• 2 posters (to choose among the selection of posters below);
or
• 1 copy of the catalog Désordres.
To join, send us this form with your payment, at Studio Fotokino or come and visit us on site!
Thank you for your support!
Fotokino Team
Affiche [A] de l'exposition de Mari Kanstad Johnsen « Inner Planets », automne 2018
Affiche [B] de l'exposition de Mari Kanstad Johnsen « Inner Planets », automne 2018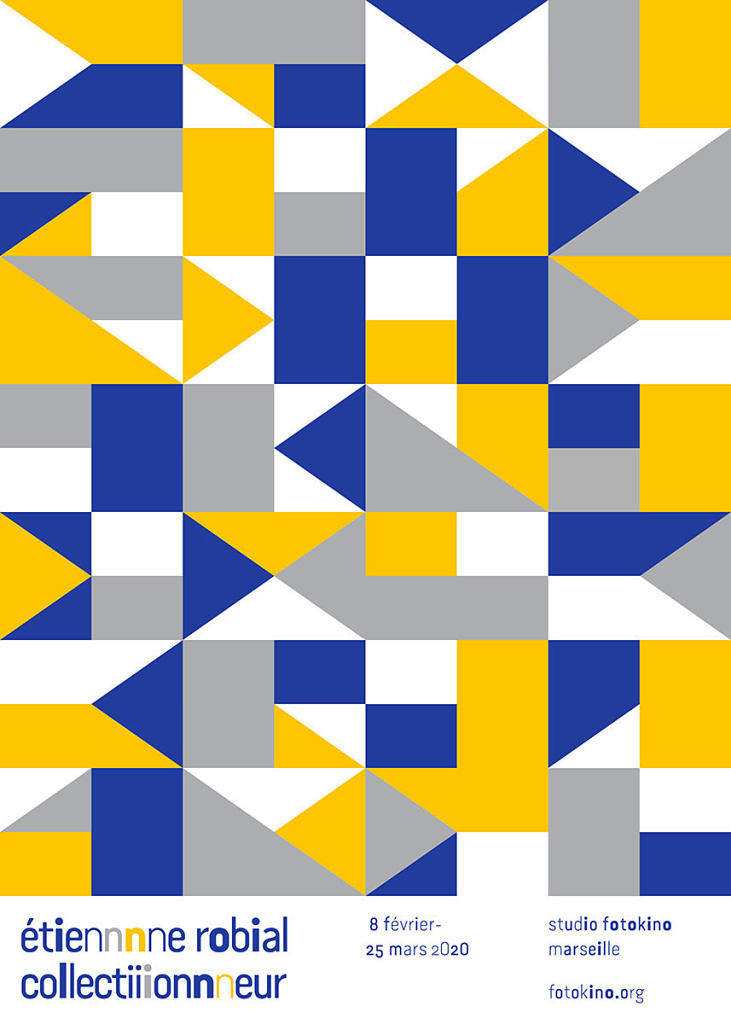 Affiche de l'exposition « Etienne Robial, Collectionneur », hiver 2020
Affiche de l'exposition de Simon Roussin « Été Indien », automne 2017
Affiche de l'exposition de Nigel Peake « If It Is », été 2016
Affiche de l'exposition collective « Variations », été 2020