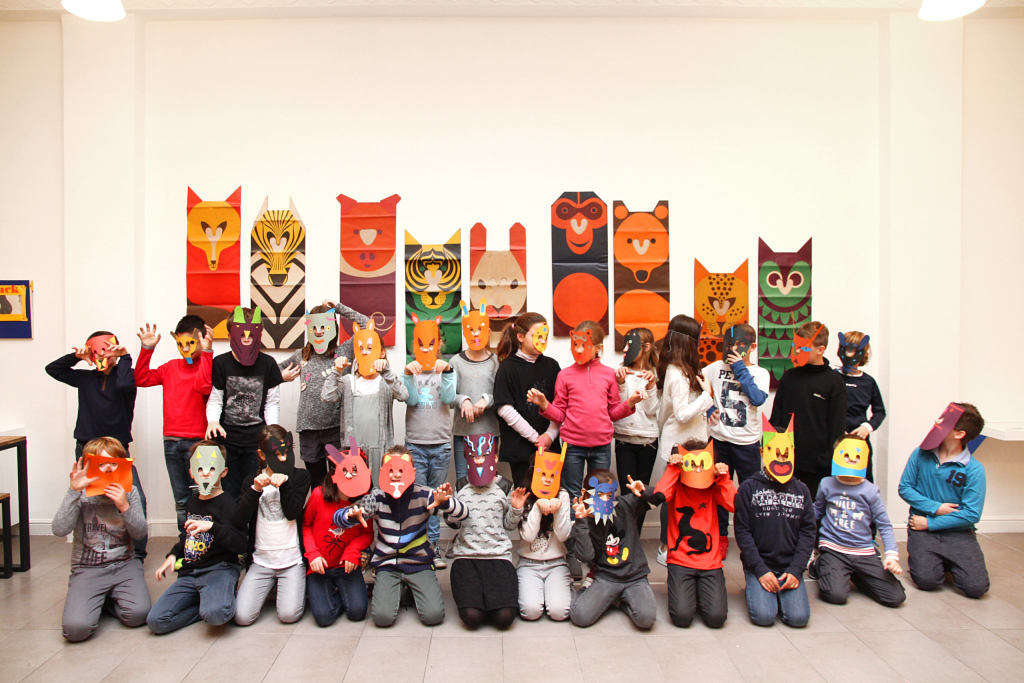 Workshop within the Fredun Shapur exhibition, 2016
Workshop with Julie Richoz at CIRVA, Laterna magica 2015
Workshops with Antoine Boudin and Jean-Simon Roch, Chantier naval Borg, 2018
Movie-concert "Le Bonheur" with Gildas Etevenard, Laterna magica 2007
Concert by M-Jo and Flop, Laterna magica 2010
Laurent Millet's exhibition at the Montgrand Gallery, Laterna magica 2007
Gianluigi Toccafondo exhibition, Laterna magica 2006
Isidro Ferrer exhibition, Laterna magica 2009
Jochen Gerner exhibition, Laterna magica 2008
"La Forêt de mon rêve" exhibition, Laterna magica 2010
"Matières à rétroprojeter" exhibition, Laterna magica 2010
Installation by Sandrine Nugue, Laterna magica Paris, 2018
"Play" installation at Château Borély, Fanette Mellier, 2015
"Par Hasard," drawing and musical reading at the Théâtre de l'Œuvre, 2019
Paul Cox, "Projection" exhibition, Laterna magica 2005
Meeting with Atak, 2013
Meeting with Jenni Rope, 2013
Meeting with the artists of 2013, December 2012
Théâtre de l'Œuvre, 2018
Workshop with Isidro Ferrer, Laterna magica 2009
Workshop with Jesús Cisneros, Laterna magica 2019
About
Since 2004, Laterna magica is a major visual arts event in Marseilles and beyond. Exhibitions, screenings, shows, lectures and workshops take place in approximately twenty different locations. Each edition introduces the work of still and moving image creators, emerging or major, and weaves unusual links between contemporary creation and its legacy. A propitious moment for sharing and meeting between children and adults — with the ambition to fulfill each other — and between surveyors of various art territories, who find themselves united by an open and transversal idea of the contemporary creation.
The dates of the 18th edition: December 3rd to 12th, 2021.
Richard McGuire will be our guest of honor! Complete program in October.
Posters
Laterna magica 2004 - poster by Aline Ahond.
Laterna magica 2005 - poster by Paul Cox.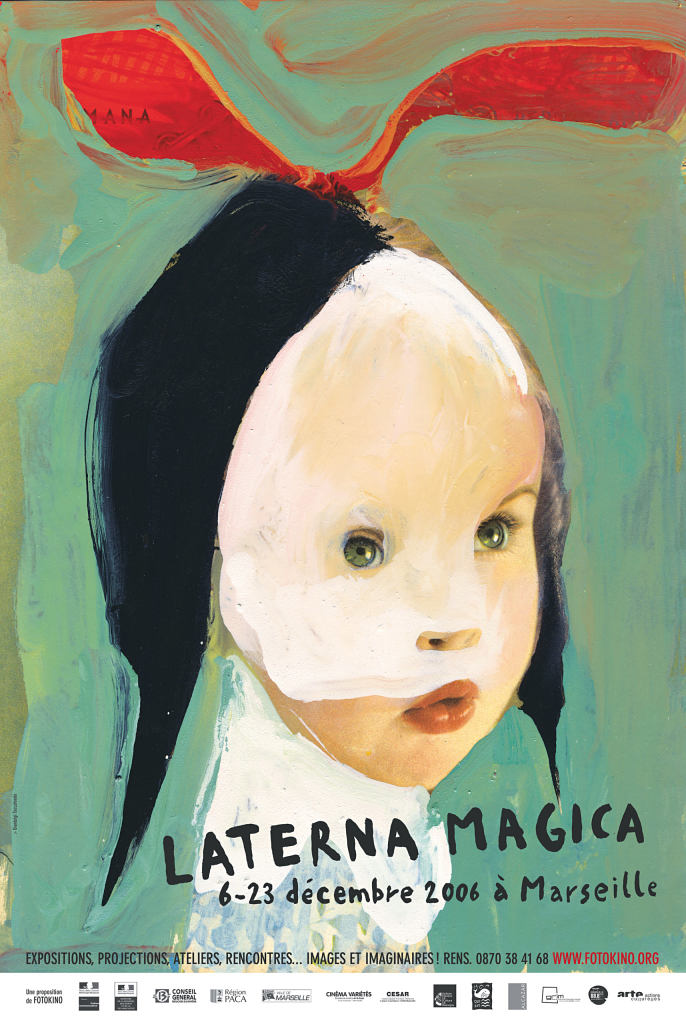 Laterna magica 2006 - poster by Gianluigi Toccafondo.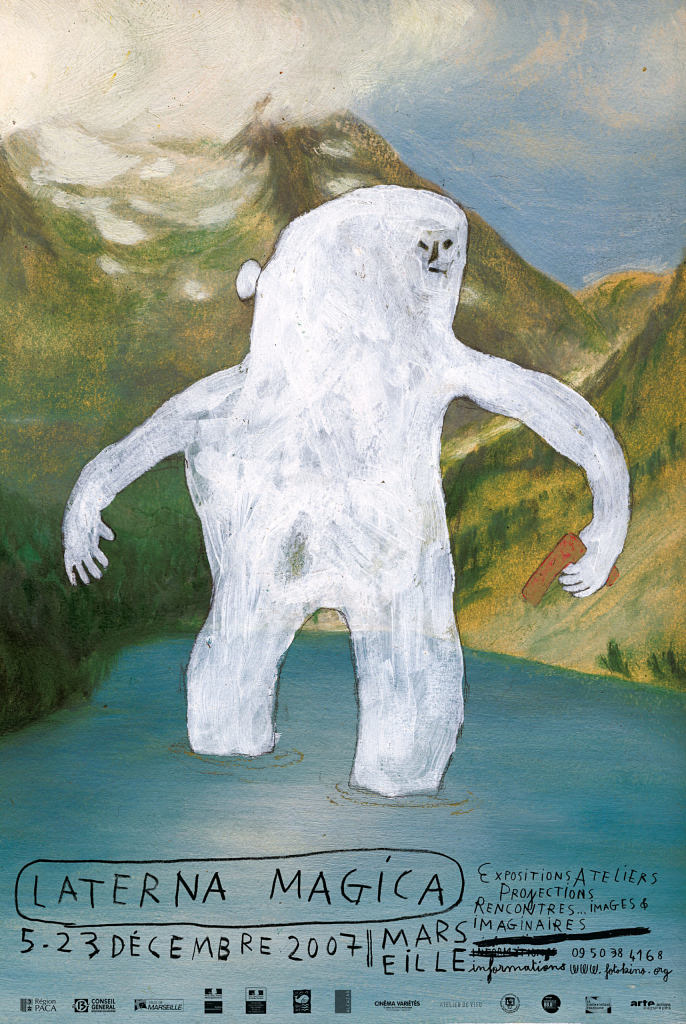 Laterna magica 2007 - poster by Benoît Bonnemaison-Fitte.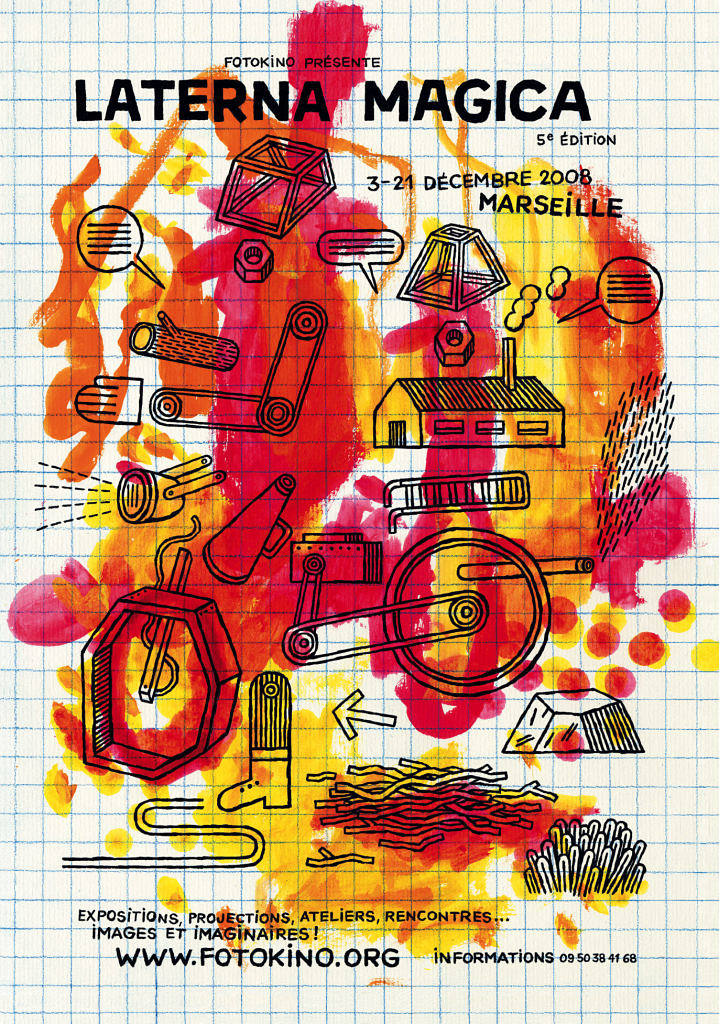 Laterna magica 2008 - poster by Jochen Gerner.
Laterna magica 2009 - poster by Isidro Ferrer.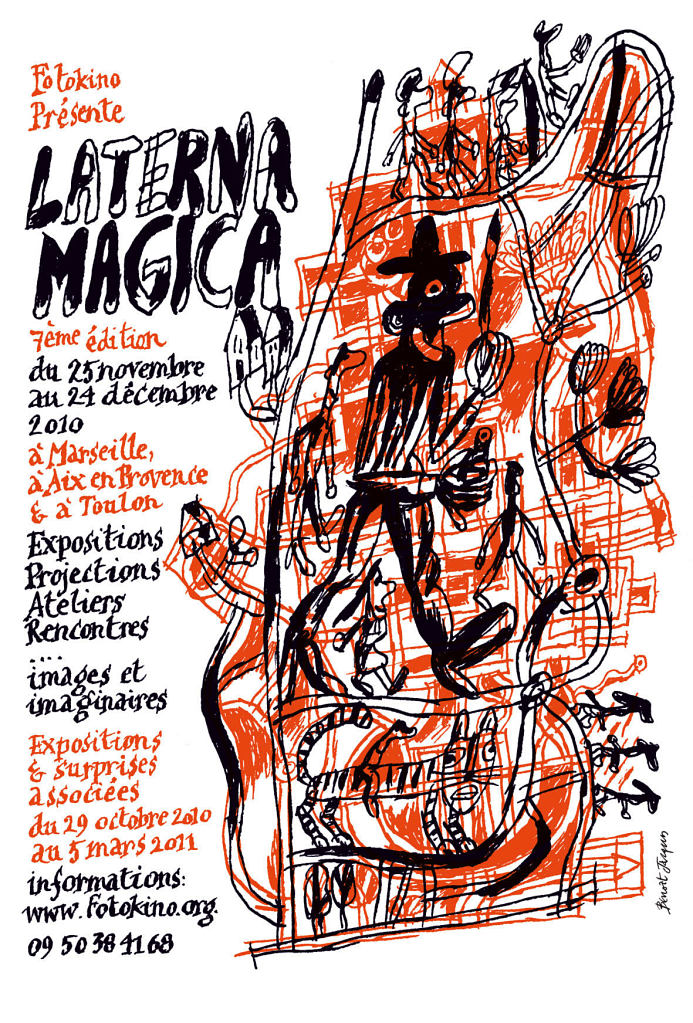 Laterna magica 2010 - poster by Benoît Jacques.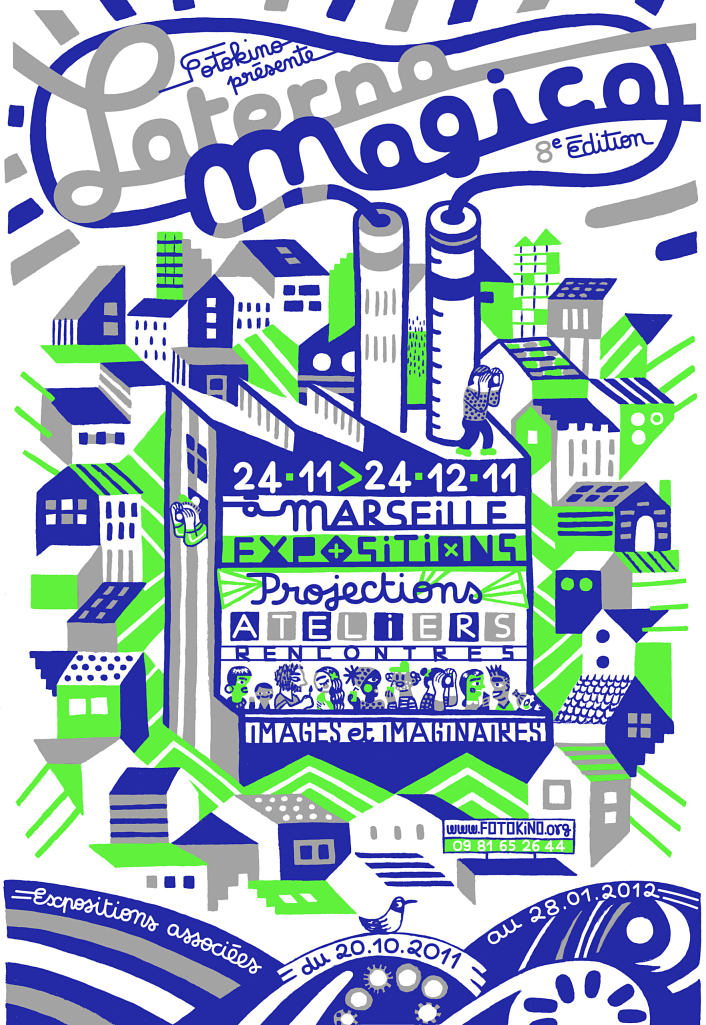 Laterna magica 2011 - poster by Gwénola Carrère.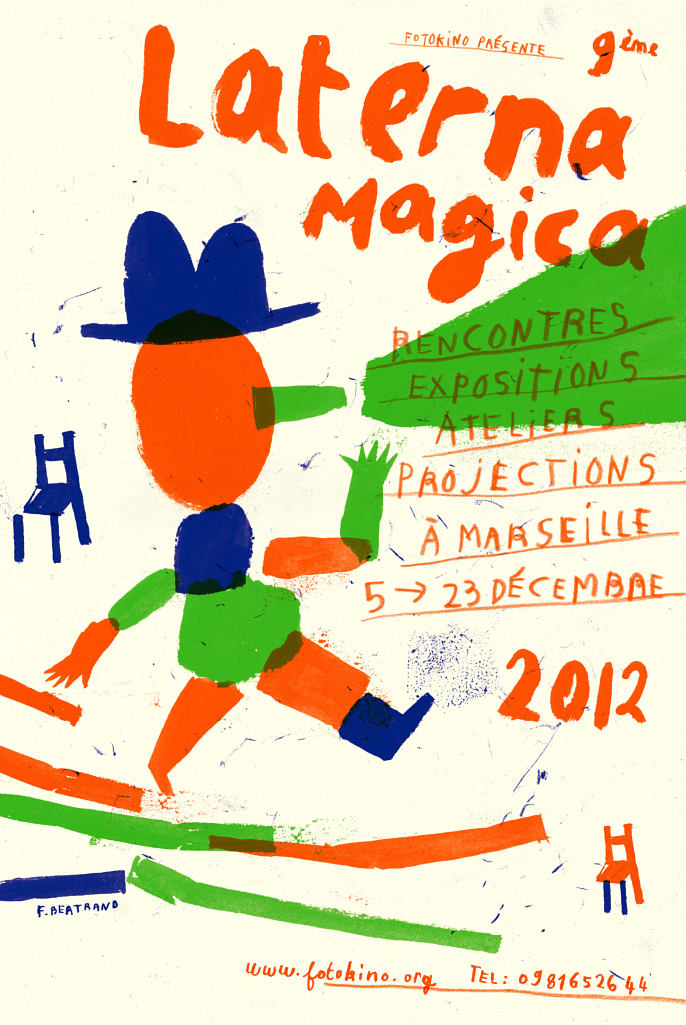 Laterna magica 2012 - poster by Frédérique Bertrand.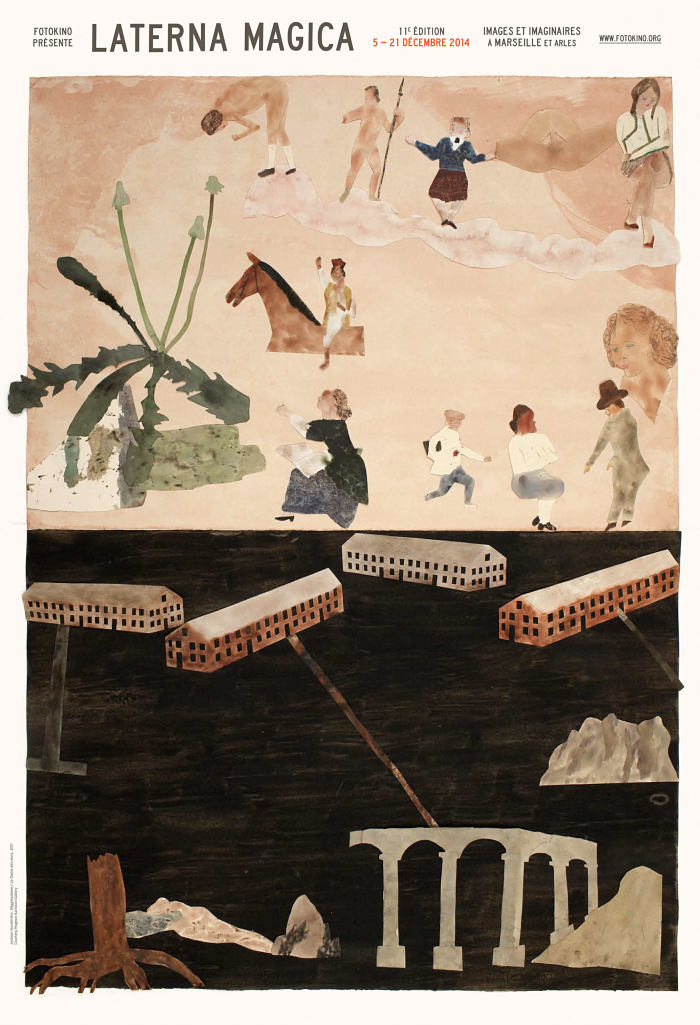 Laterna magica 2014 - image used for the poster ©Jockum Nordström, courtesy Magnus Karlsson Gallery.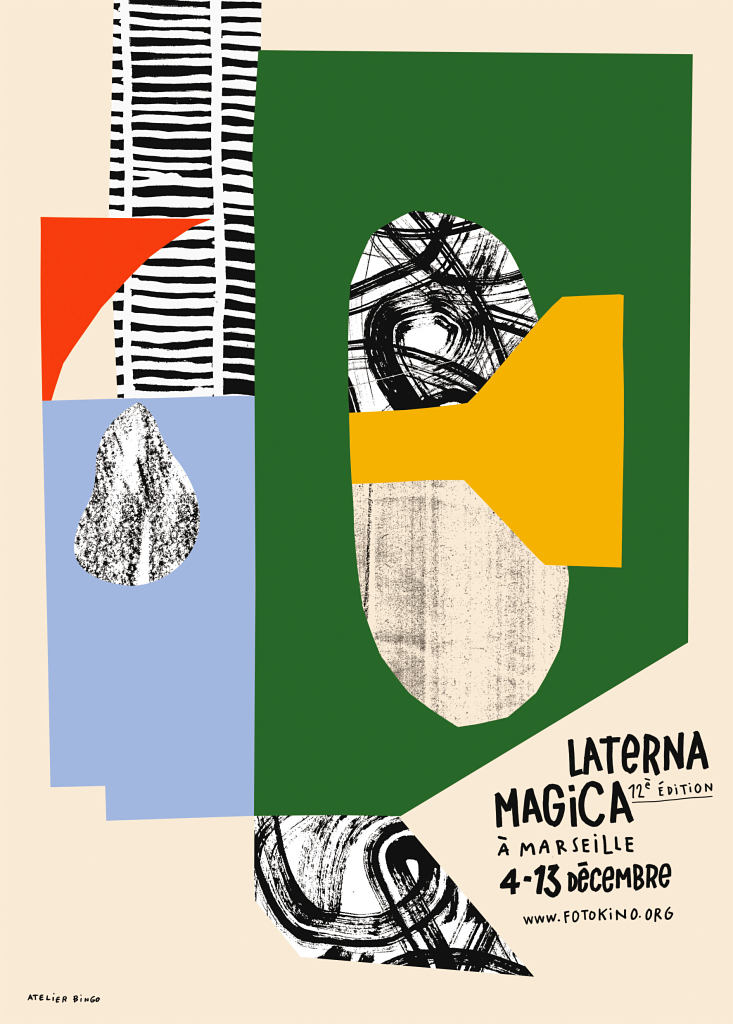 Laterna magica 2015 - poster by the Atelier Bingo.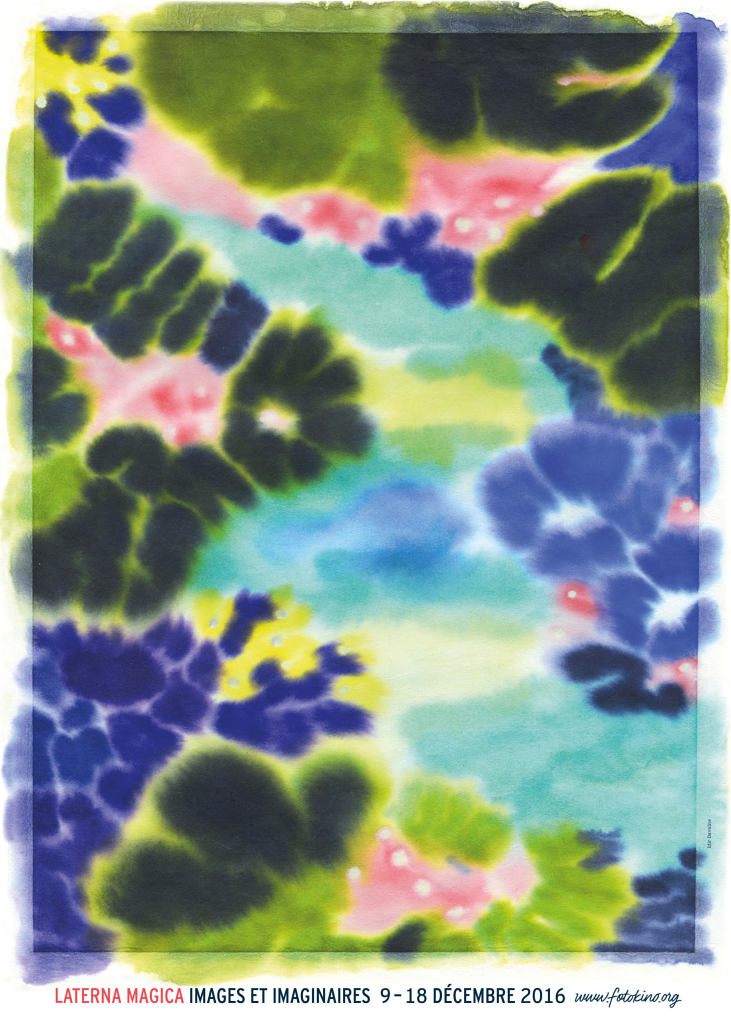 Laterna magica 2016 - poster by Idir Davaine.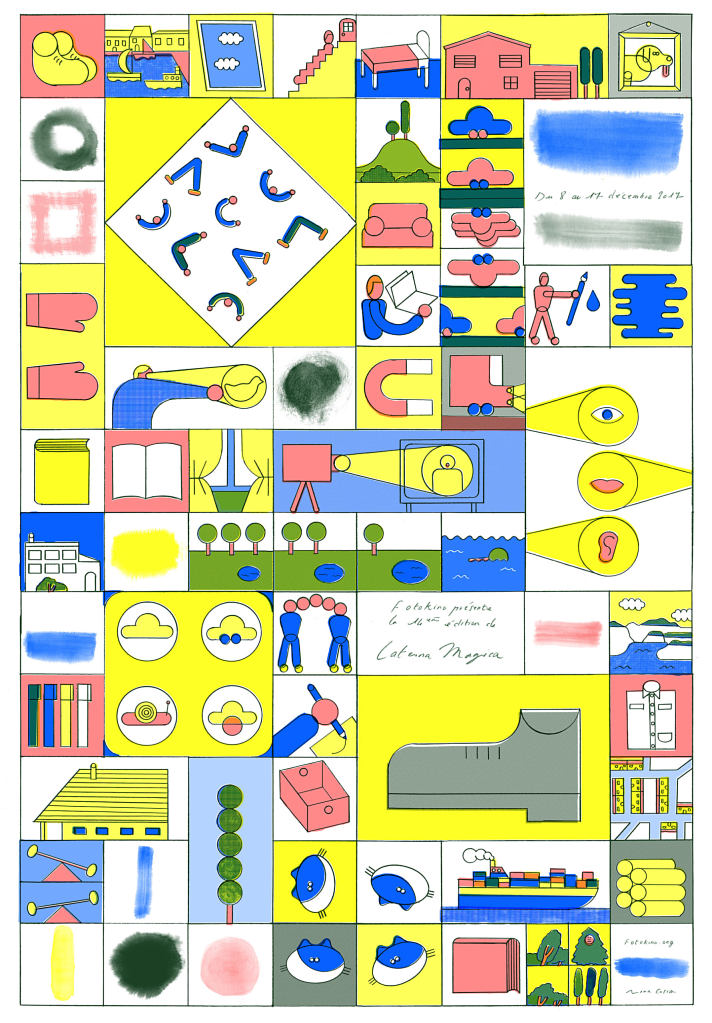 Laterna magica 2017 - poster by Nina Cosco.
Laterna magica 2018 - poster by Blexbolex.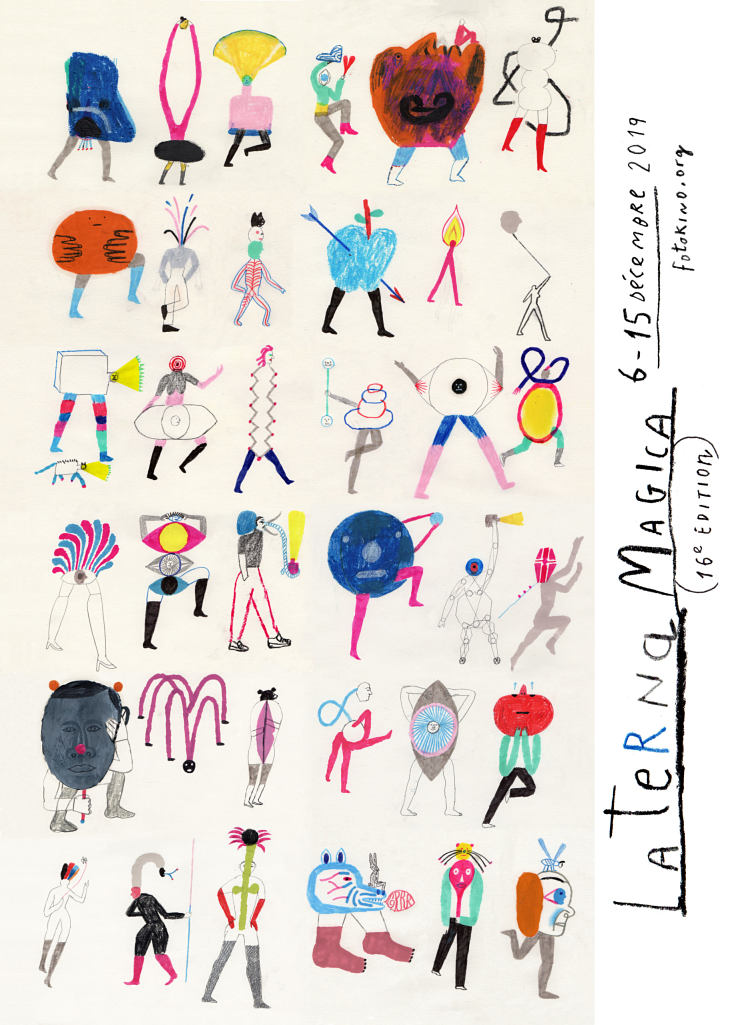 Laterna magica 2019 - poster by Jesús Cisneros.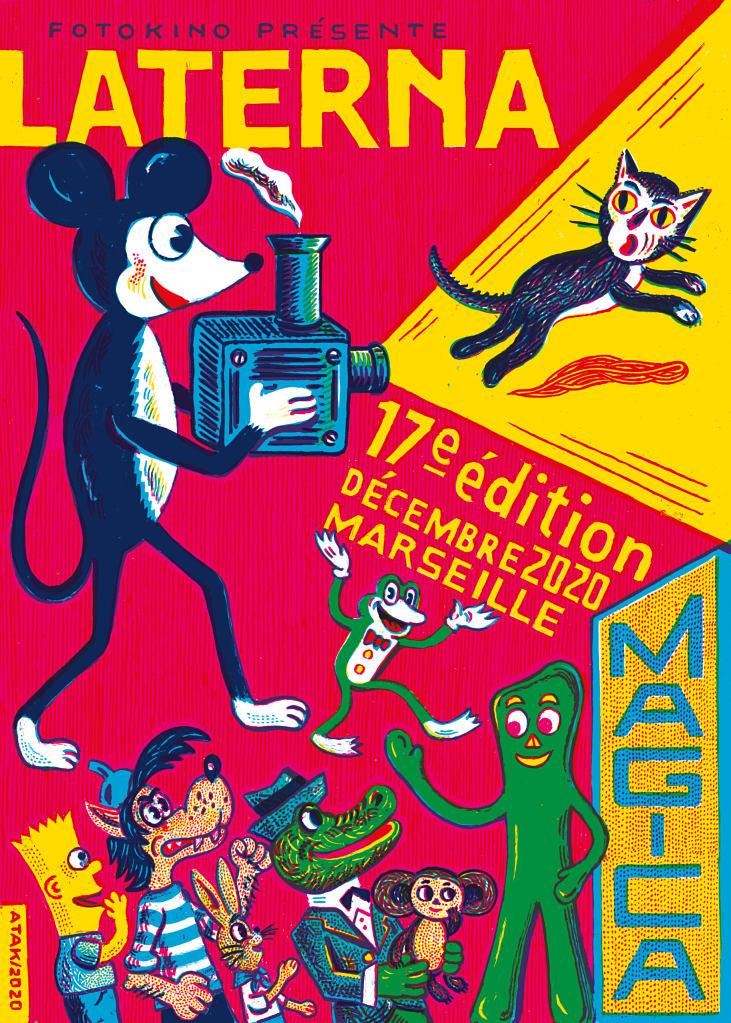 affiche
2019 Retrospective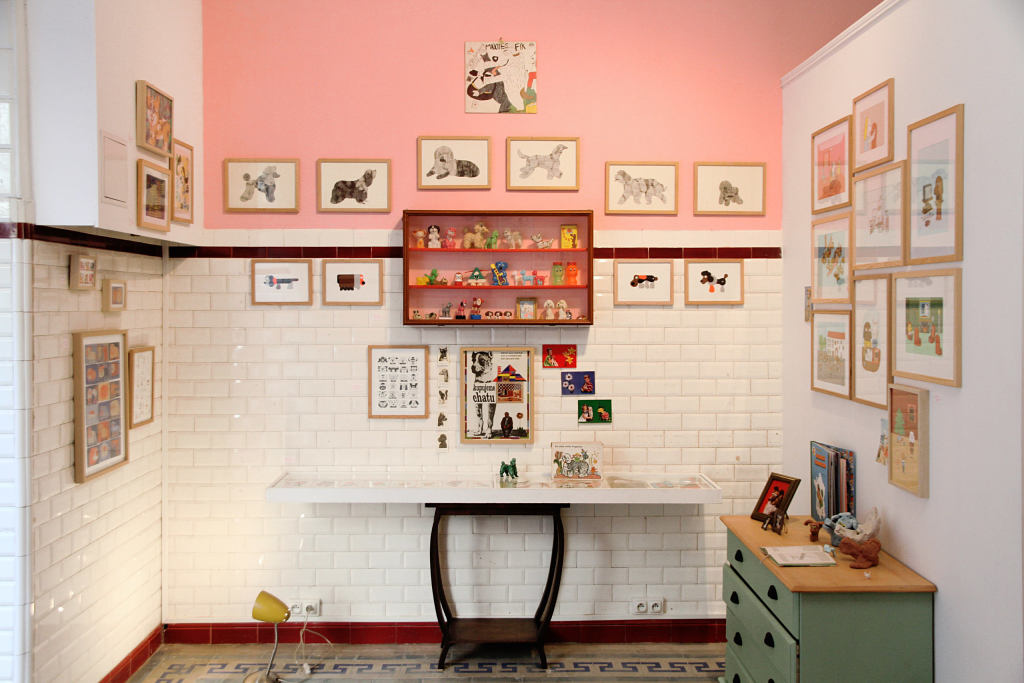 "Coucouche Banane" exhibition at the Boucherie Banane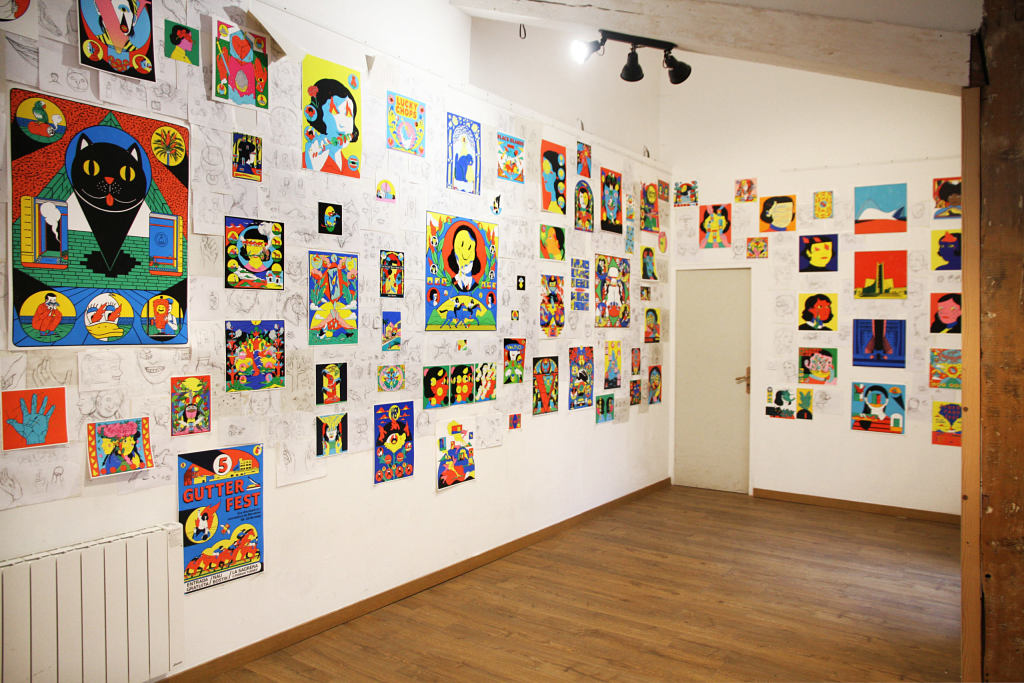 Cristina Daura's exhibition at the Hydre aux mille têtes bookstore
Isidro Ferrer exhibition at Intuit Lab, Aix-en-Provence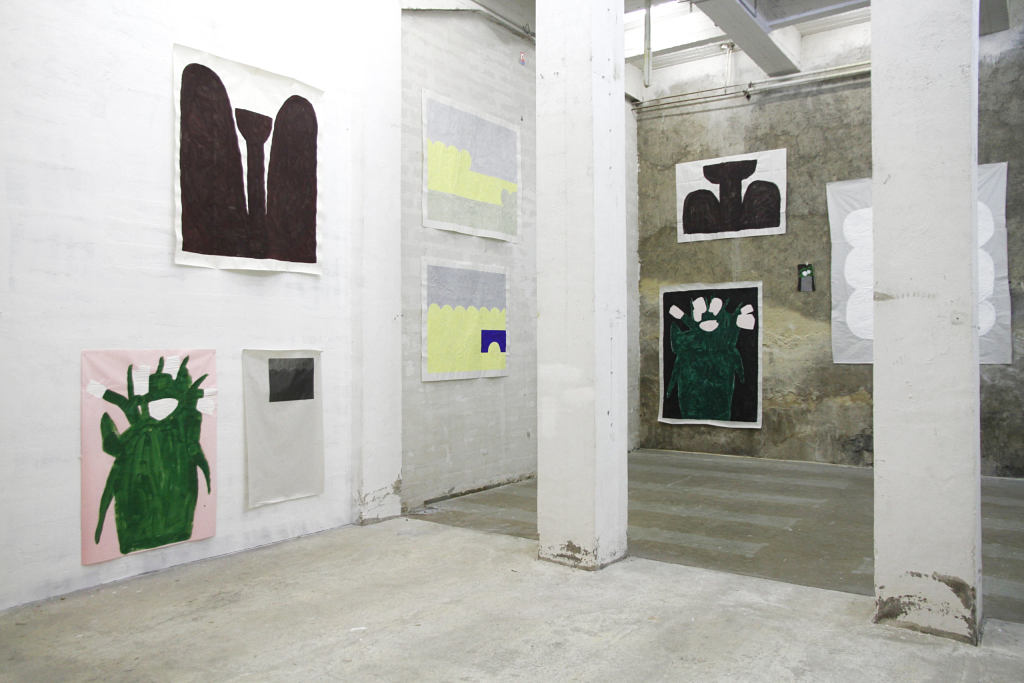 Jin Angdoo and Alexis Poline, "Les Fleurs" exhibition at Coco Velten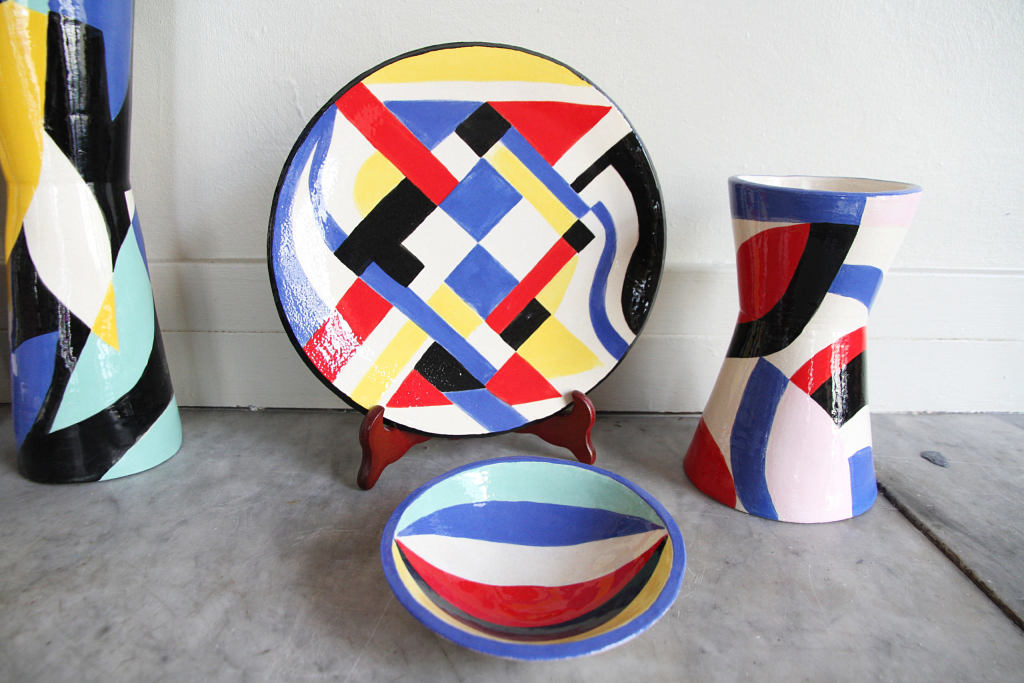 Virginie Morgand's exhibition at the Brûlerie Moka coffeeshop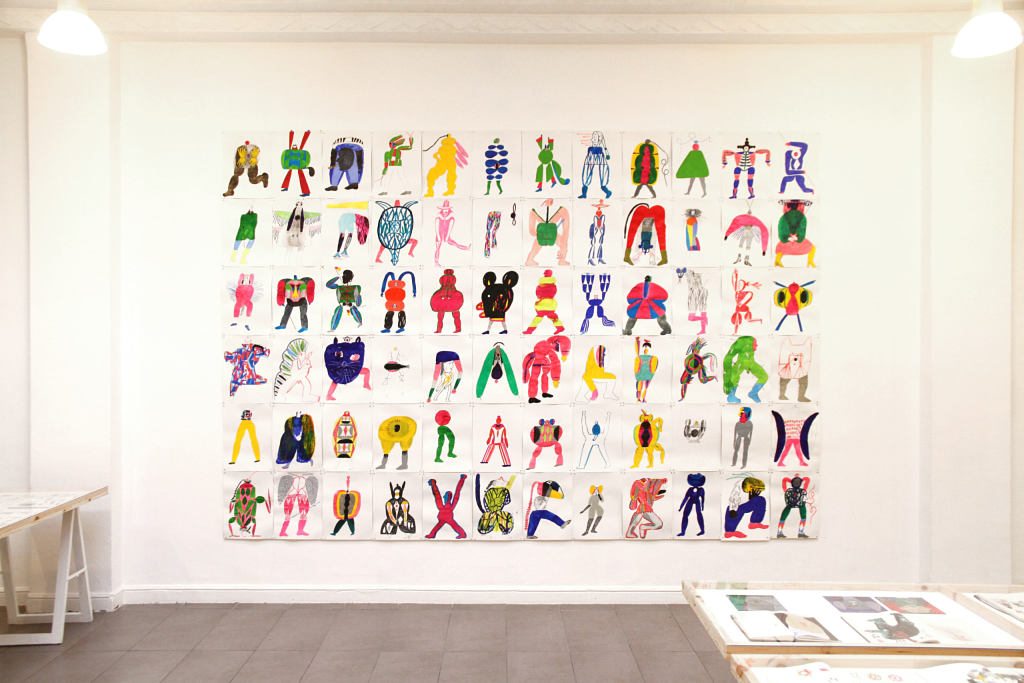 Jesús Cisneros, "Opening Night" exhibition, Studio Fotokino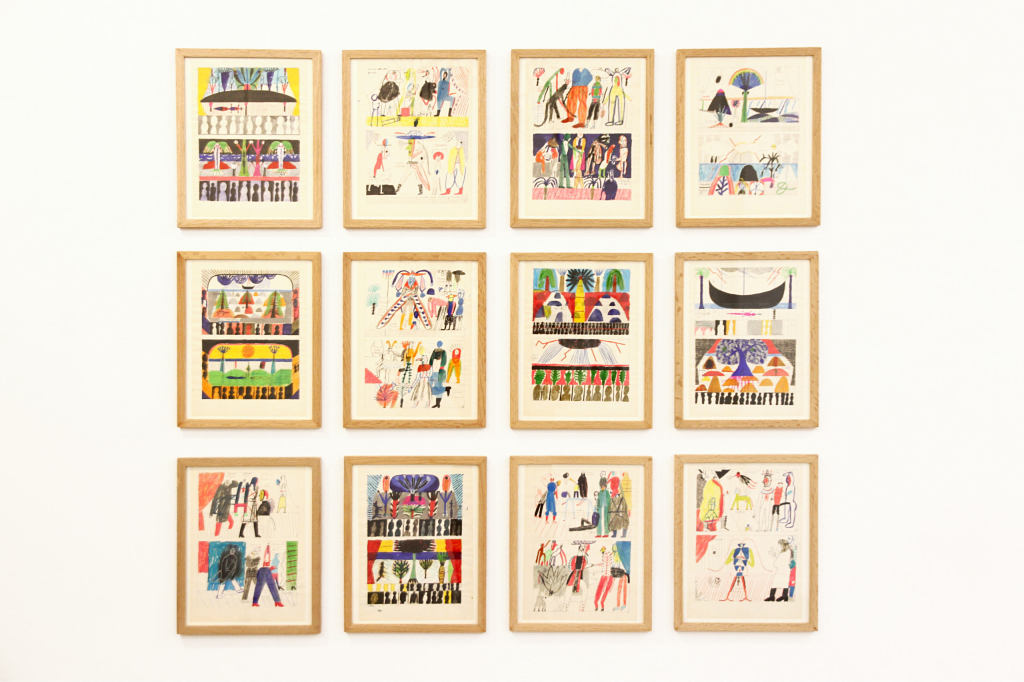 Jesús Cisneros, "Opening Night" exhibition, Studio Fotokino
Window display of Adèle Verlinden's exhibition "Esprit es-tu chat?" at the Poisson Lune bookstore
Festival's opening night at Coco Velten
Meeting with the Typologie review at the Cité Radieuse Le Corbusier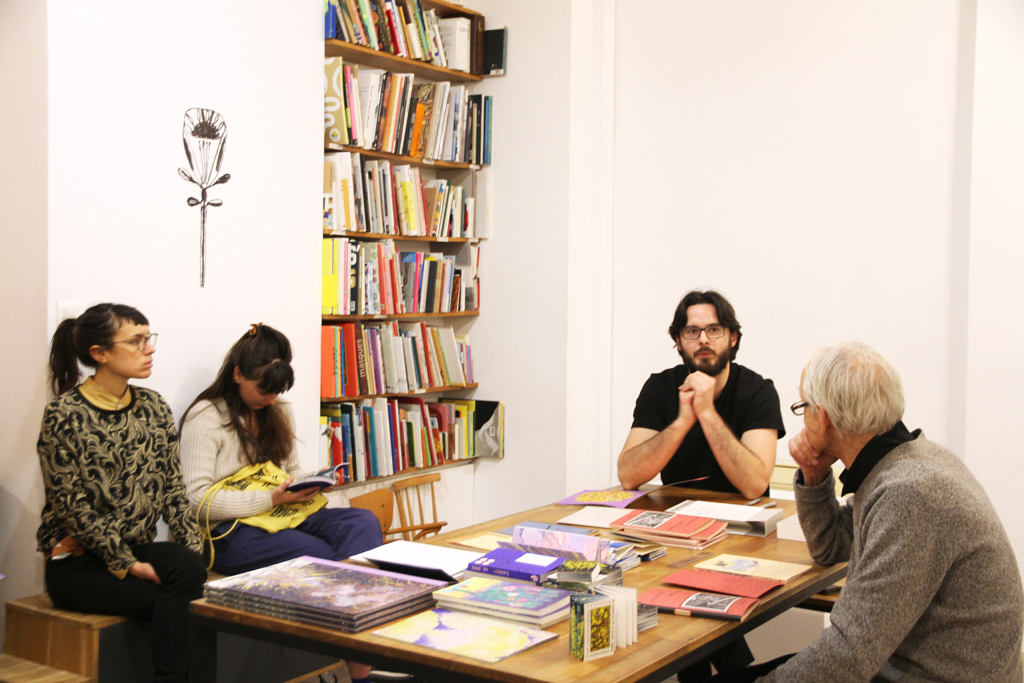 Meeting with Clément Vuillier and Philippe Weisbecker, Studio Fotokino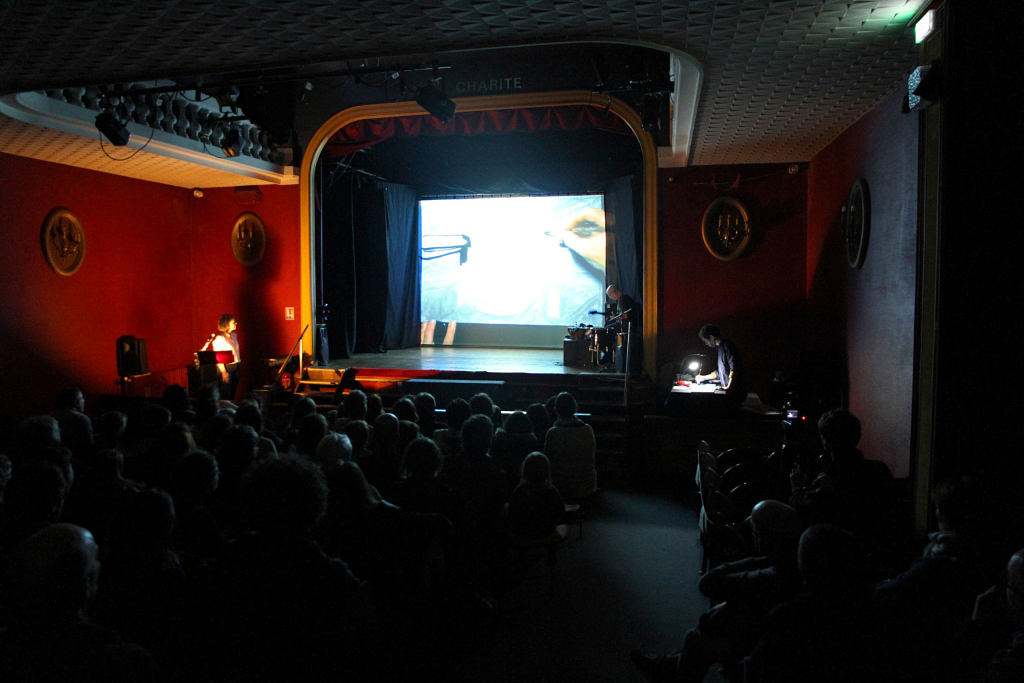 "Par Hasard," drawing and musical reading at the Théâtre de l'Œuvre, 2019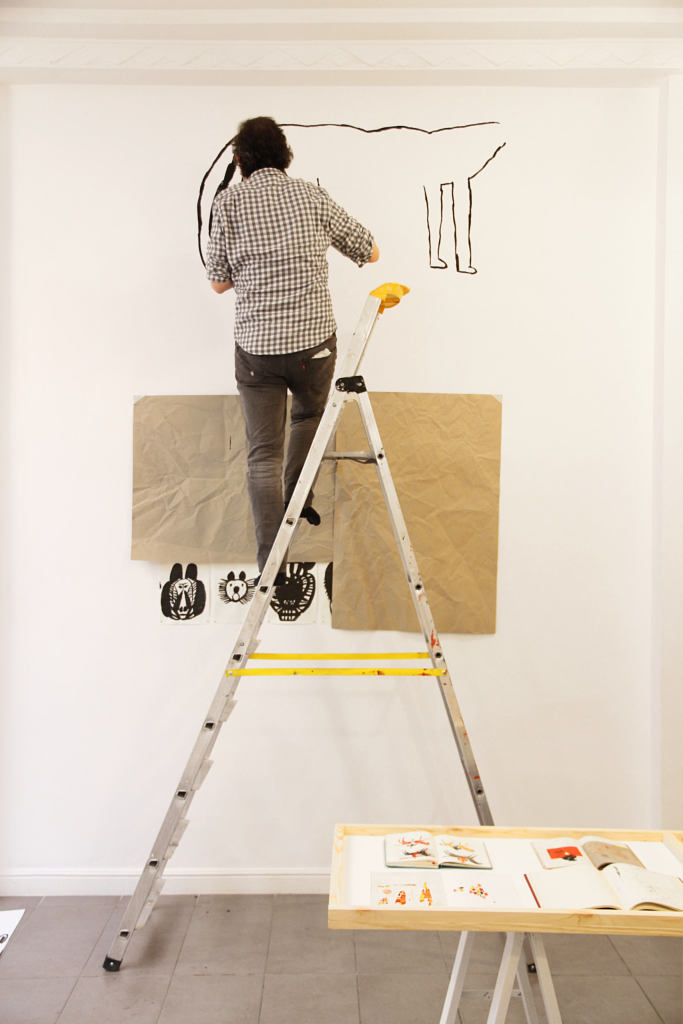 Installation of Jesús Cisneros's exhibition "Opening Night," Studio Fotokino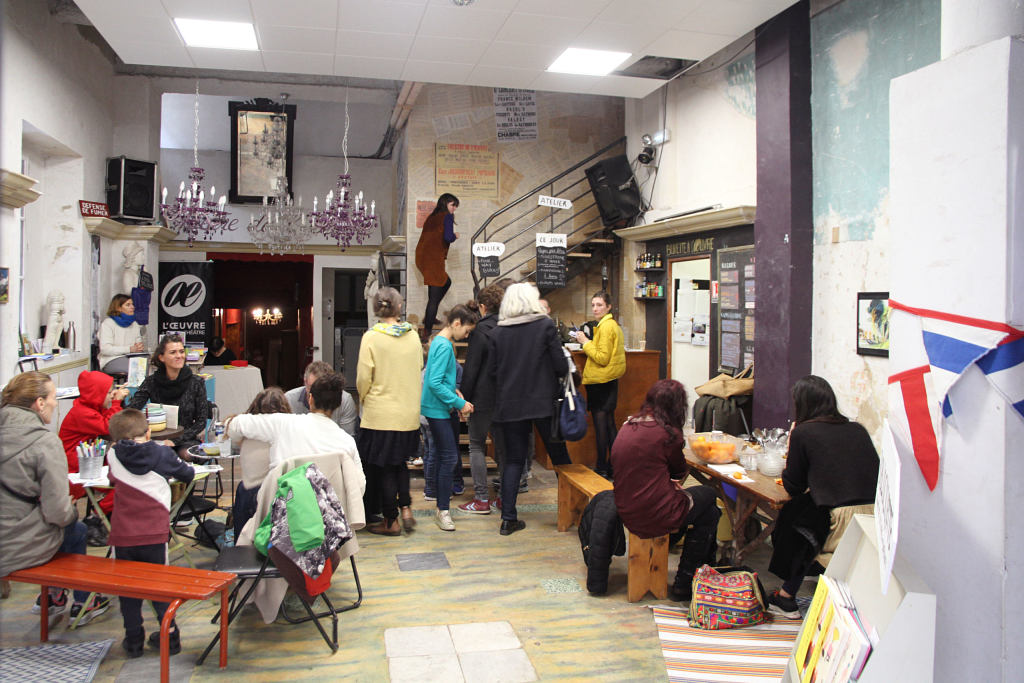 A day at the Théâtre de l'Œuvre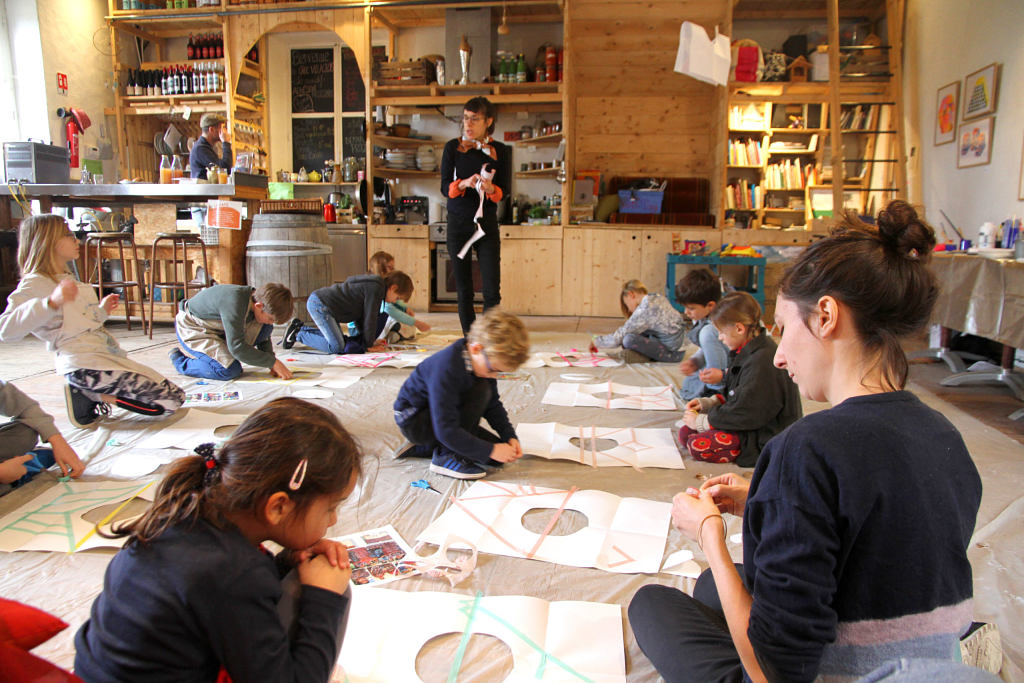 Workshop/exhibition "Images-valises" with Sarah Cheveau, at the Café populaire de Lauris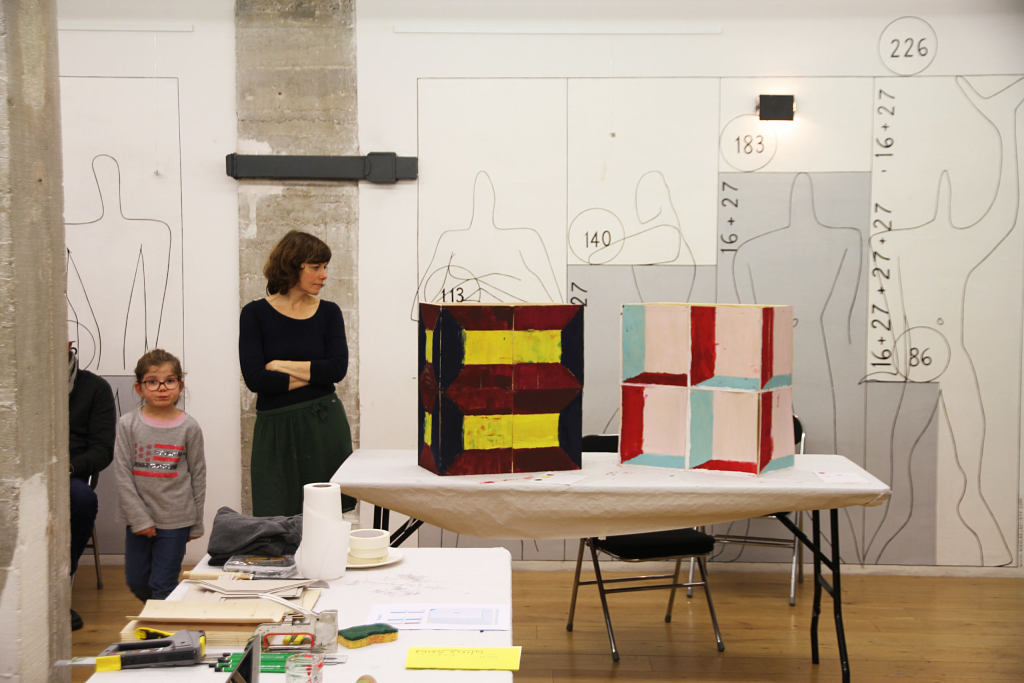 Workshop at the Cité Radieuse Le Corbusier
Opening of Jin Angdoo and Alexis Poline's "Les Fleurs" exhibition at Coco Velten
Opening of Isidro Ferrer exhibition at Intuit Lab, Aix-en-Provence
Opening of Hélène Riff's exhibition at L'Autoportrait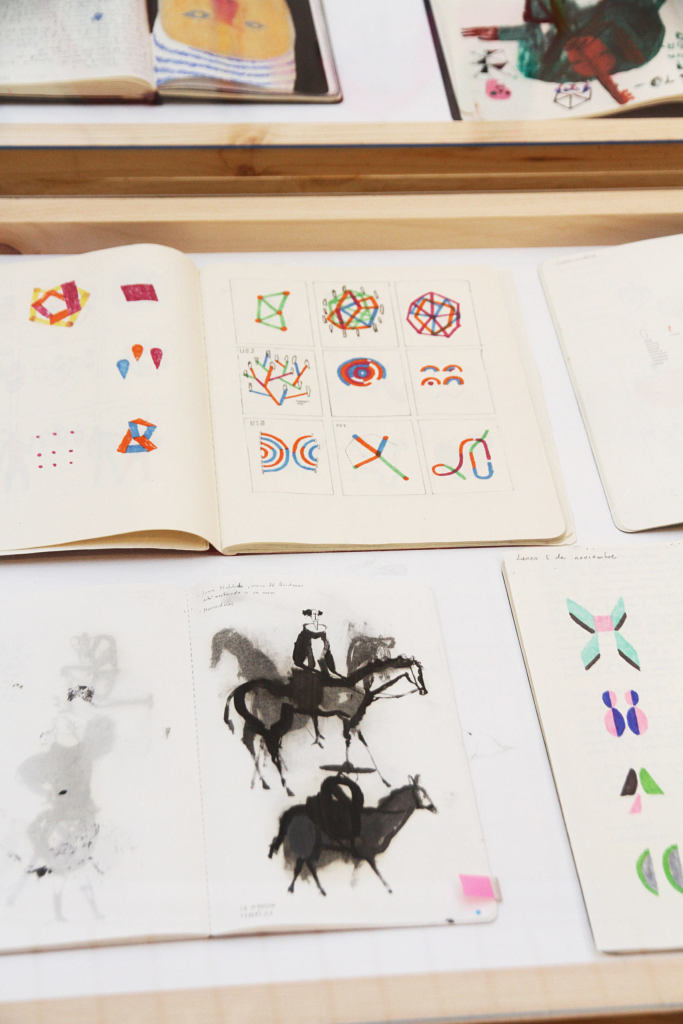 Jesús Cisneros, "Opening Night" exhibition, Studio Fotokino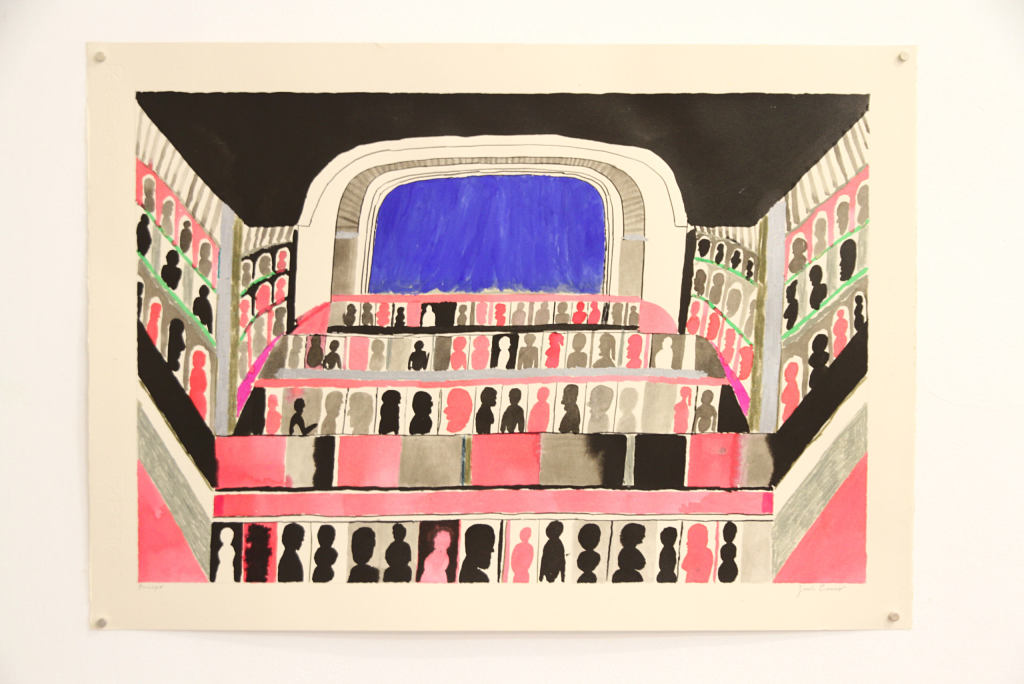 Jesús Cisneros, "Opening Night" exhibition, Studio Fotokino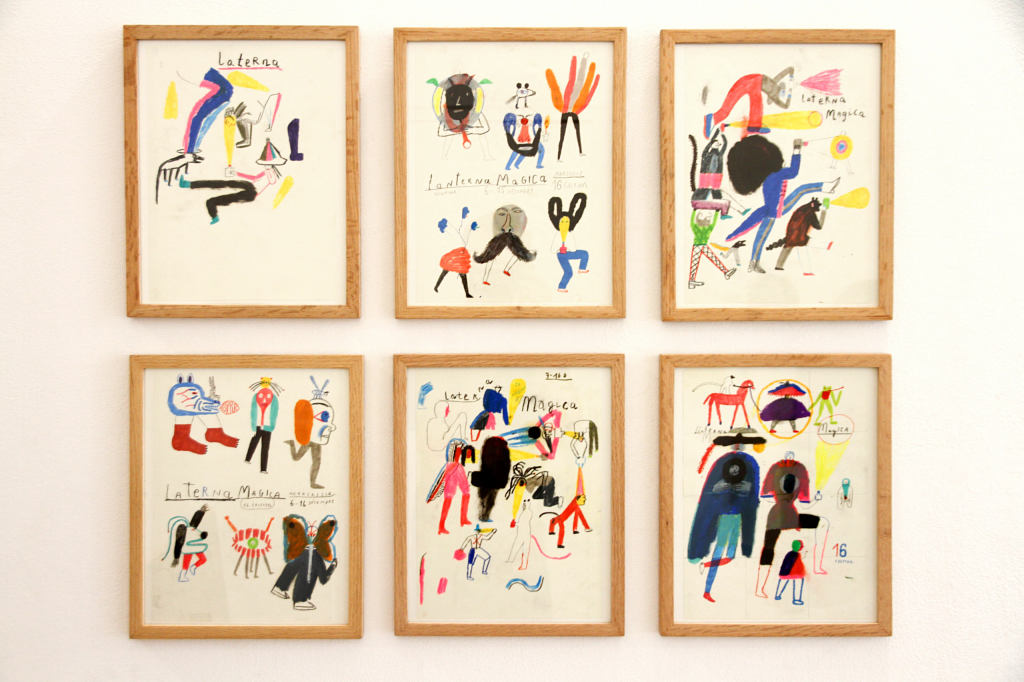 Jesús Cisneros, "Opening Night" exhibition, Studio Fotokino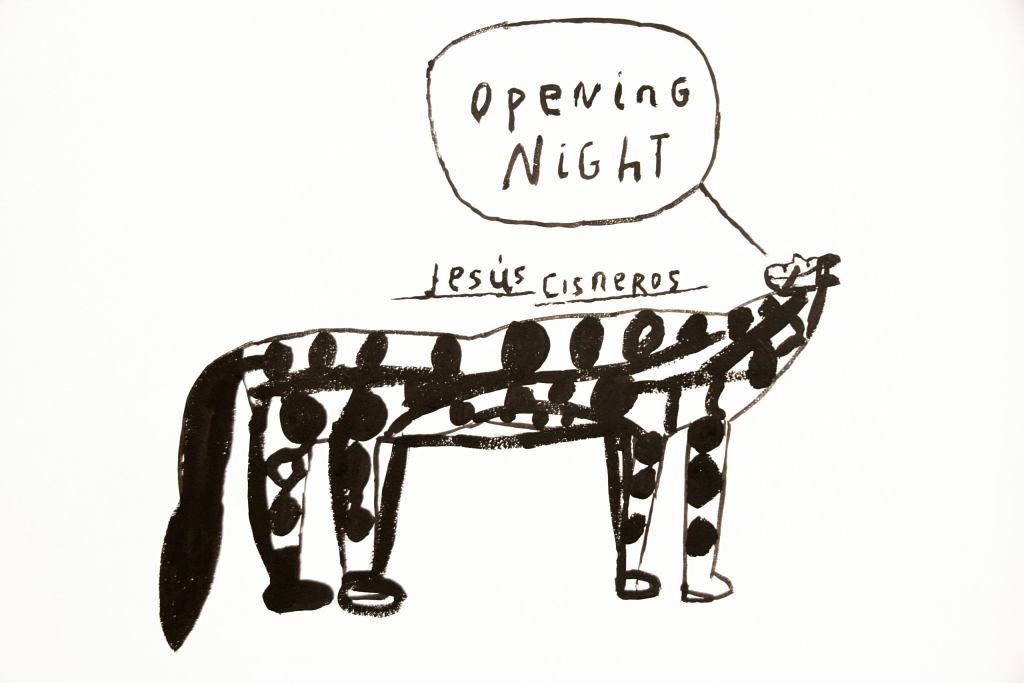 Jesús Cisneros, "Opening Night" exhibition, Studio Fotokino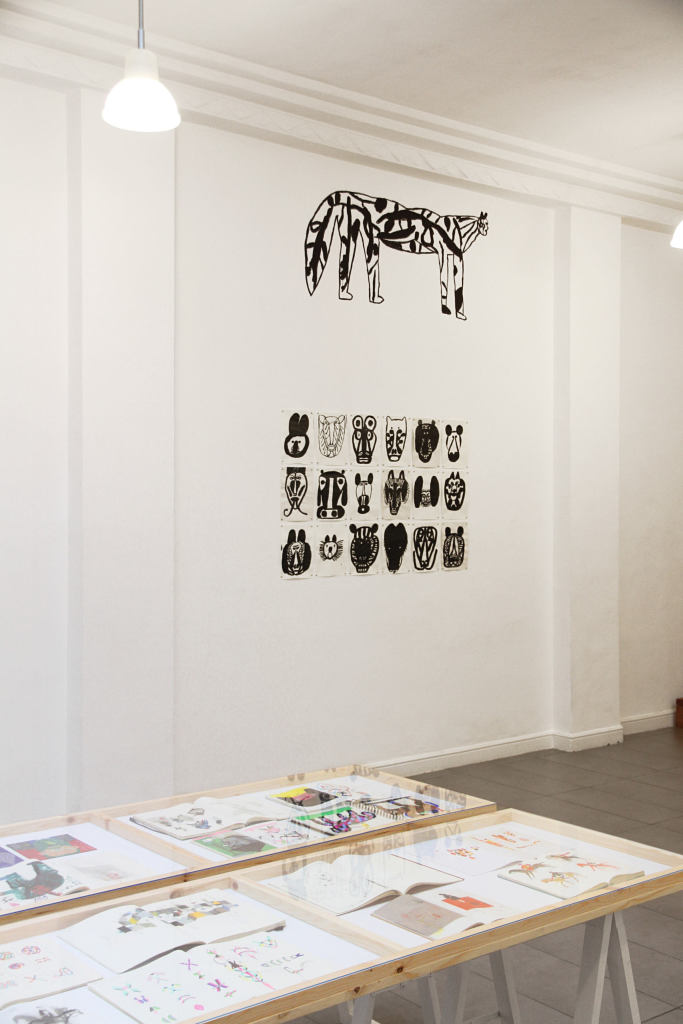 Jesús Cisneros, "Opening Night" exhibition, Studio Fotokino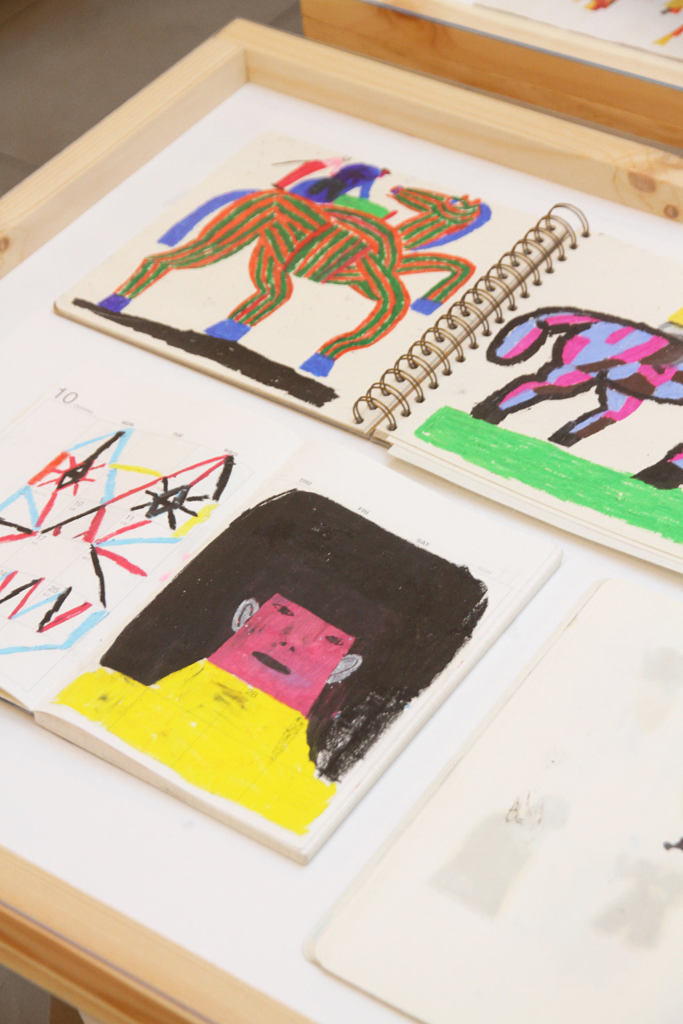 Jesús Cisneros, "Opening Night" exhibition, Studio Fotokino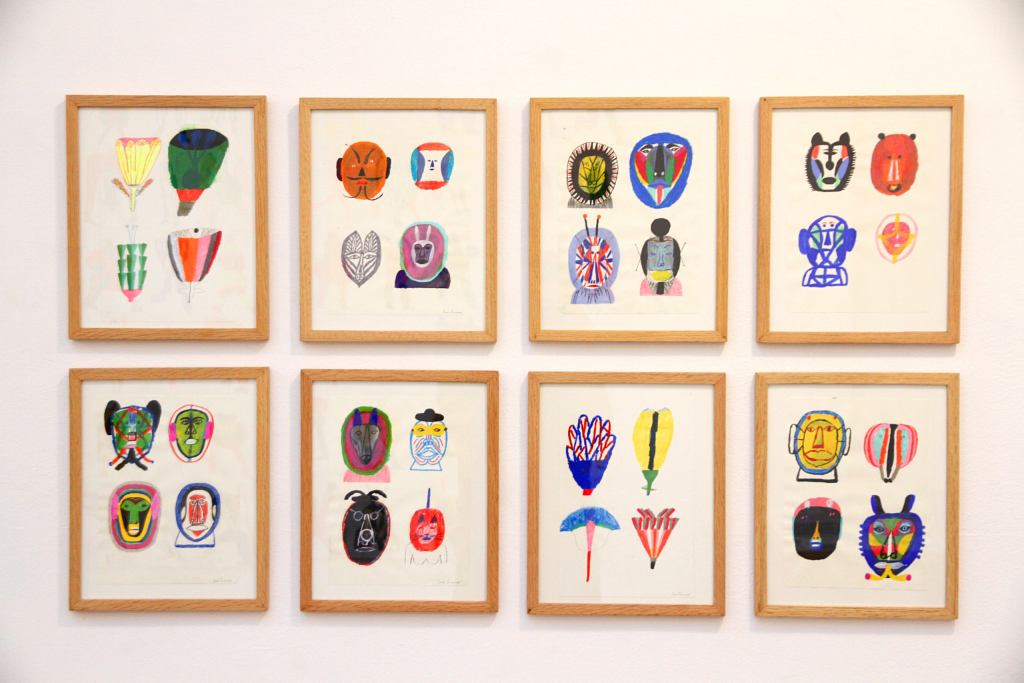 Jesús Cisneros, "Opening Night" exhibition, Studio Fotokino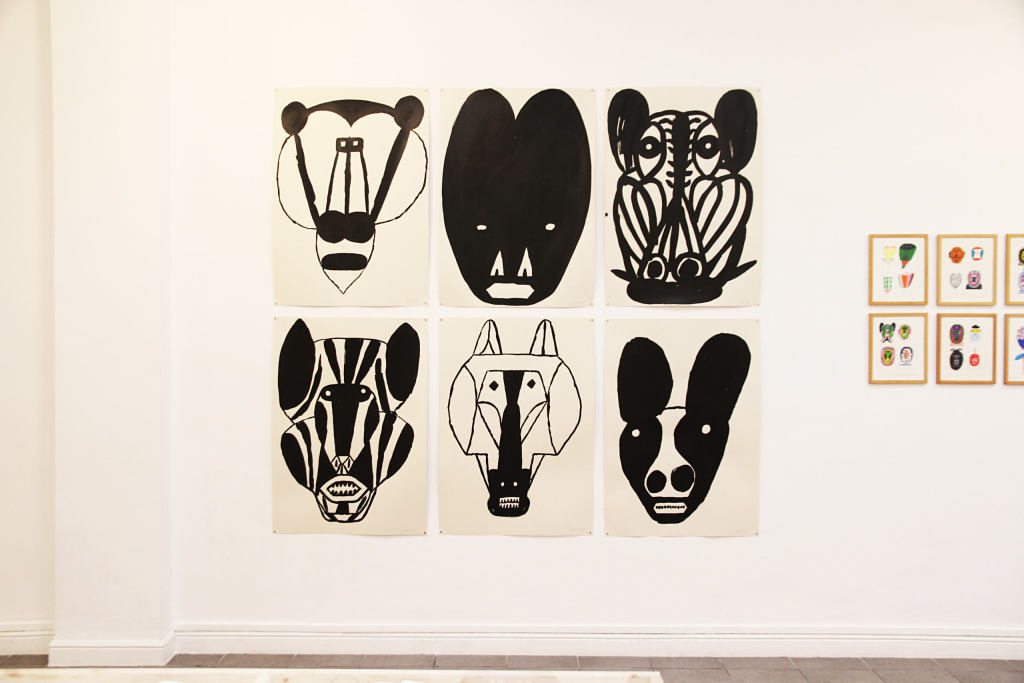 Jesús Cisneros, "Opening Night" exhibition, Studio Fotokino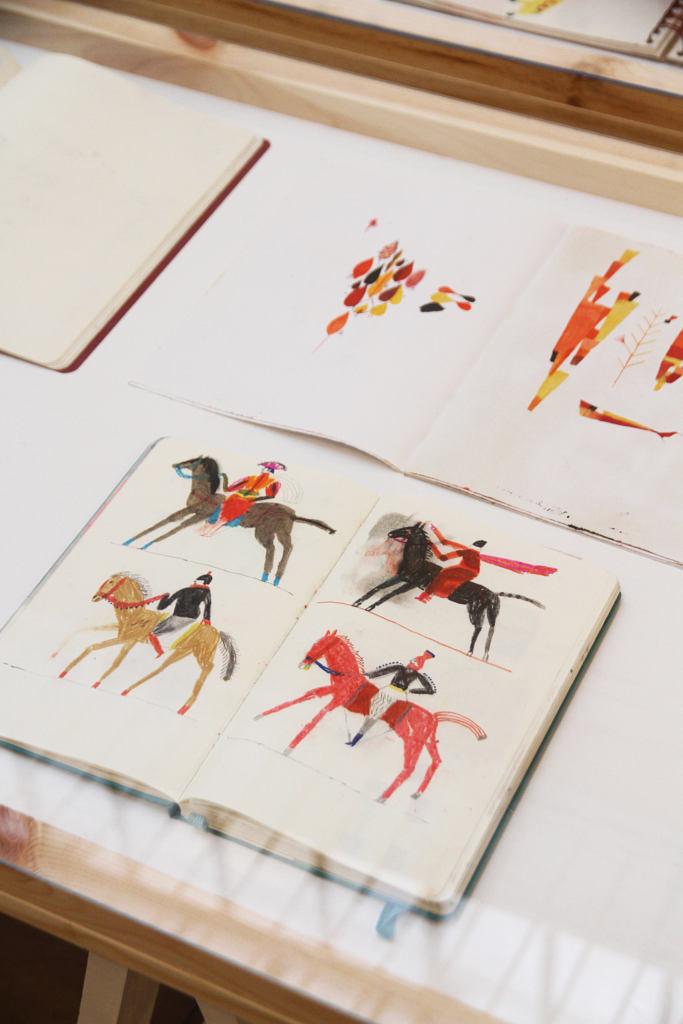 Jesús Cisneros, "Opening Night" exhibition, Studio Fotokino