Ariadne Breton-HourcqJardins (Gardens)Samedi4Avril(Avril 4)14h00Dimanche17Mai201514h00 - 18h30 Studio FotokinoTags:Exhibitions More info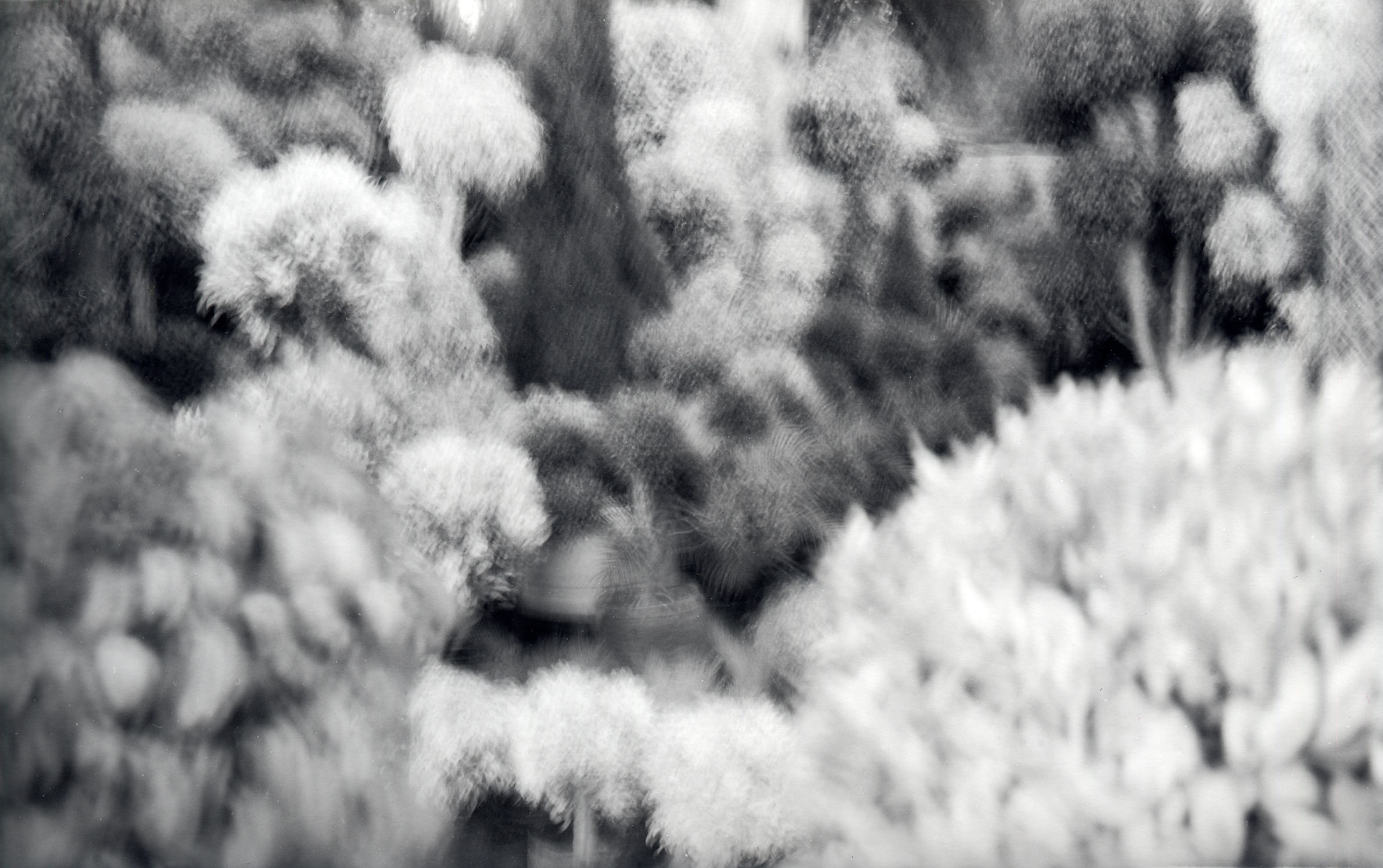 Détails de l'évènement

For Ariadne Breton-Hourcq, drawings and photographs are inseparable: both imprint the paper with the same shades of grey, the same variations and vibrations that transforms reality into fleeting shapes. There is nothing here to attract the onlooker's gaze, quite the contrary. Only doubled lines and intertwined modulations to throw it off balance and to liberate it. Each visitor is supposed to "dig into the pictures in order to uncover a desert of thought, banishing even the presence of the landscape, letting nothingness prevail, like a blurred geography, a grain of sand which merges into the grain of the photograph." (Excerpt from Desert Shore, Brice Matthieussent.)

In Jardins, this misty quality met limited and restrained spaces, revealing the ways in which Man uses and domesticates nature. Paintings made with Indian ink, photographs and children book projects were presented, alongside a game especially designed for the exhibition, enabling the younger public to get acquainted with a colorful and modular vocabulary of forms, in contrast to the other pieces of the artist.
Infos complémentaires
The production of the works shown in the Jardins exhibit benefited from the support of the CAC Arts Visuels de la Région PACA.
Date et horaire

Sam 04.04.15, 02h00 - Dim 17.05.15, 06h30