Collection Aventures – Norbert MoutierChild, author and comics book publisher (1946-1960)Tags:ExhibitionsVendredi 30 SeptembreDimanche 2 Octobre00h00 - 23h59 Studio Fotokino More info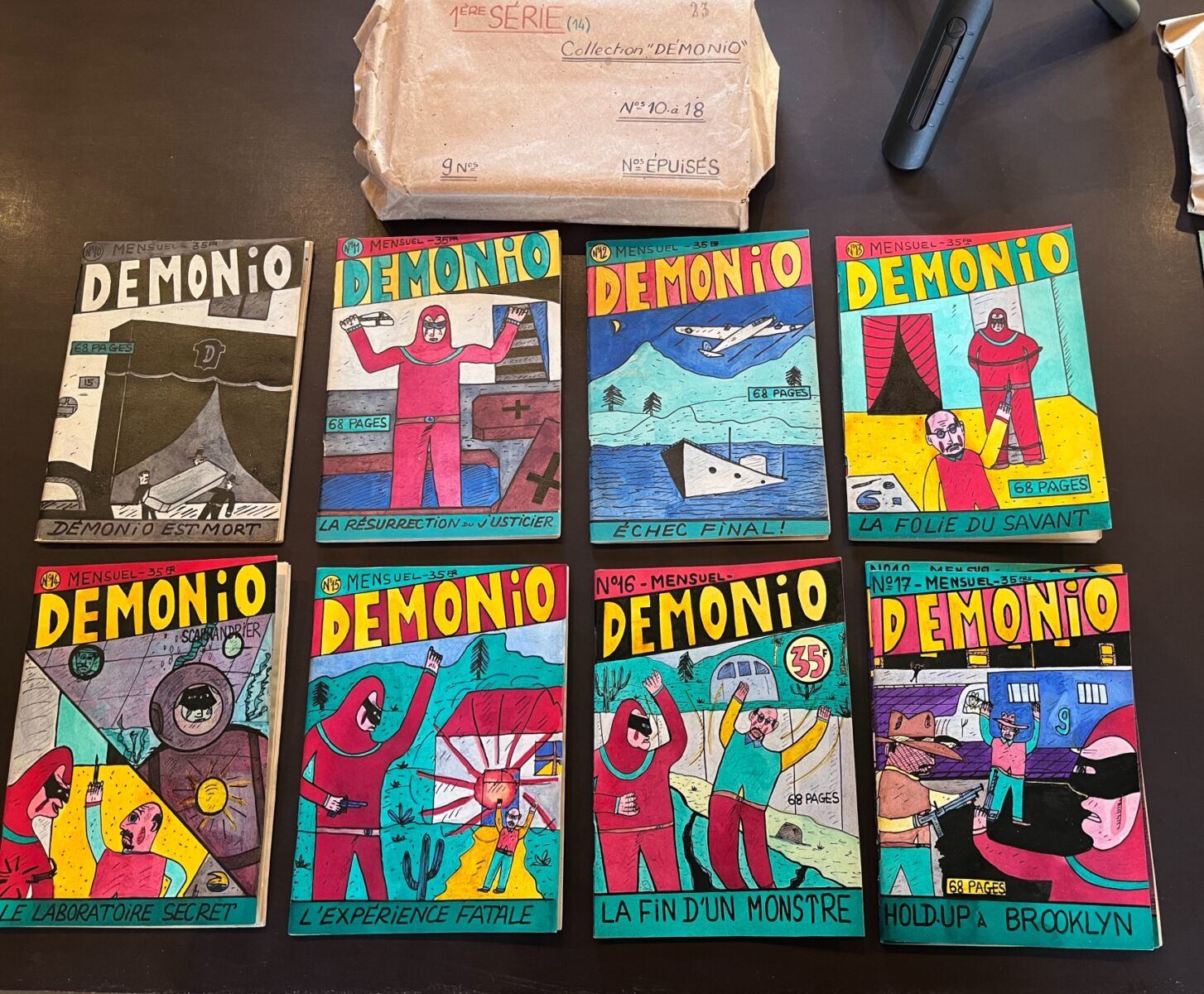 Détails de l'évènement

Before becoming a publisher, bookseller and filmmaker, Norbert Moutier (1941-2020) was captivated by the illustrated magazines of the Post-War period under American influence. Fascinated, the young Norbert drew and shaped his own illustrated magazines with constancy, from 1946 to 1960. Carefully archived, the magazines remained hidden from view for 60 years before being discovered two years ago at the Orleans flea market by Xavier Girard. On the occasion of the BIM festival, this collection of handmade editions is presented for the first time in Marseille. During three days, Xavier Girard, curator of the exhibit, will offer guided tours to help you discover what is probably the most important collection in the world of comics made by a kid.
Infos complémentaires
Free visit on reservation at Fotokino.
Saturday and Sunday: several guided tour sessions: 9:30am, 11am, 2pm, 3:30pm or 5pm.
On Friday, the tour is reserved for school groups.
Exhibition in partnership with the BIM festival and the Éditions l'Articho
Date et horaire

Ven 30.09.22, 12h00 - Dim 02.10.22, 11h59