Paolo VenturaL'Homme à la valise (The Man with a Suitcase)Tags:ExhibitionsSamedi 14 JuinDimanche 27 Juillet14h00 - 18h30 Studio Fotokino More info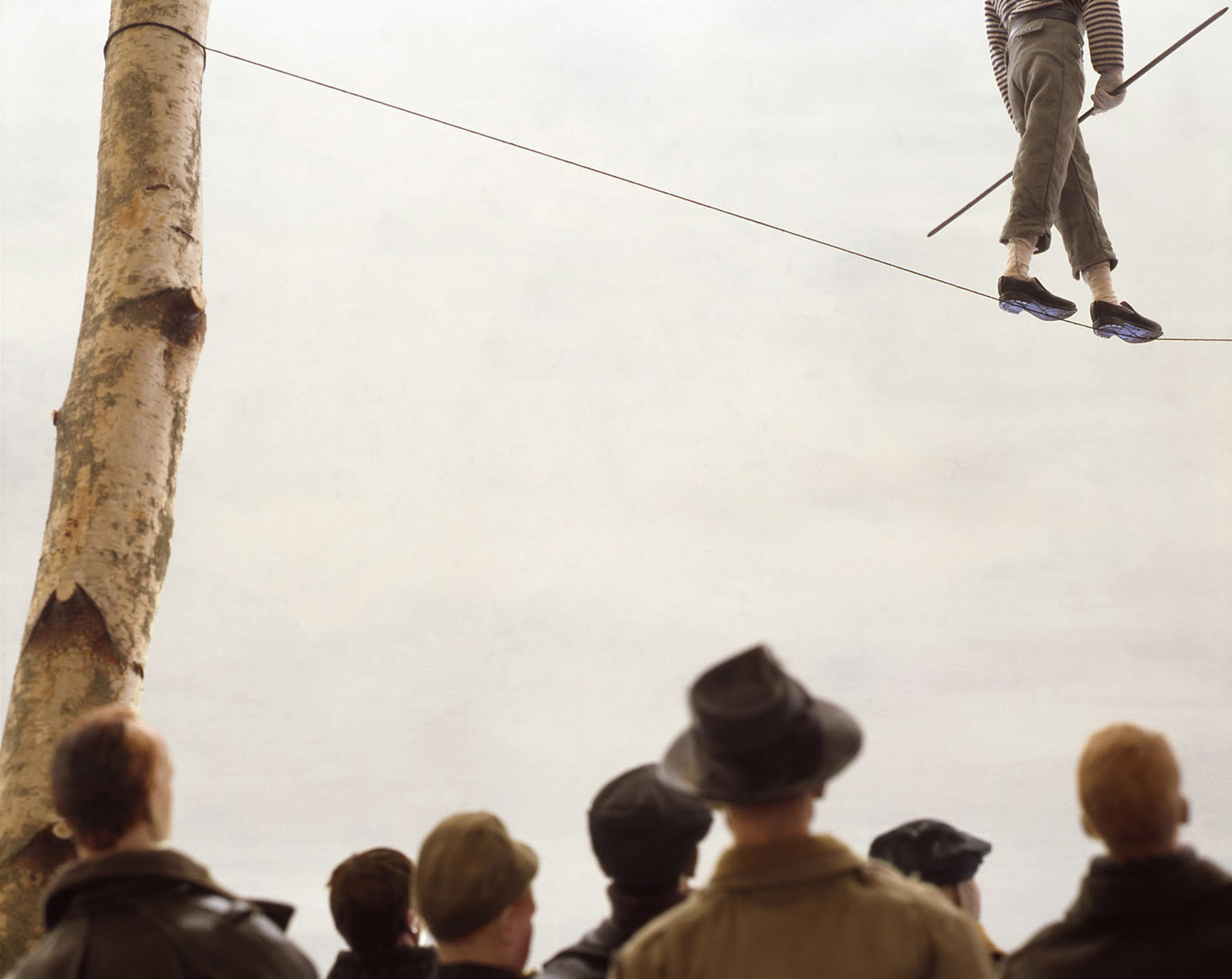 Détails de l'évènement

Paolo Ventura is a a multidisciplinary artist who uses photography to document a fictional reality shaped by his own hands. The meticulously constructed sets in his studio are transformed for the duration of a shot into cities, streets, buildings and interiors inhabited by characters carrying their intimate stories with them, as if suspended in motionless time. "I use photography because when you look at a photograph, you always have the feeling that what you see is real—even if you know it's a model or a set. When you go to see a film, you know that everything is made there, but you cry, you laugh, you are moved. People want to believe what they see in movies."

Similar to photographic paintings, Paolo Ventura's misty landscapes freeze and intertwine dreams, fiction and childhood memories to transport the viewer into a wonderful and melancholic space. In these scenes from another time, the over-painted characters and their cardboard cities evoke the worlds of cabarets, popular arts, Italy in the 1920s and the cities of the North of the country which, as in Fellini's Amarcord, seem to be plunged into an endless winter.

If these worlds bring to mind so many familiar images, it is because Paolo Ventura is inspired as much by his own memories as by other artists' work, writers or painters. "I am very influenced by Bassani, Fenoglio, Pavese, or by other Italian writers from the 1920s to the 1960s. Also by the painters of the Scuola Romana… But above all, I owe a lot to an Italian painter of the 1920s, Antonio Donghi." In Donghi, as in Paolo Ventura's pictures, we find the beauty of the ordinary, the simple elegance of bodies and a deep humanity.

Created for the Studio, "L'Homme à la valise" showcased photographs from three series: the most recent, The Story (2013), is a set of scenes creating short stories with just a few images. It was accompanied by a selection of photographs from Winter Stories (2008) and L'Automa (2011). Painted set elements, costumes and books completed the exhibition.
Date et horaire

Sam 14.06.14, 02h00 - Dim 27.07.14, 06h30