Inès Bressand et Simon GenesteSoap showTags:ExhibitionsSamedi 27 AoûtDimanche 18 Septembre14h00 - 18h30 Studio Fotokino More info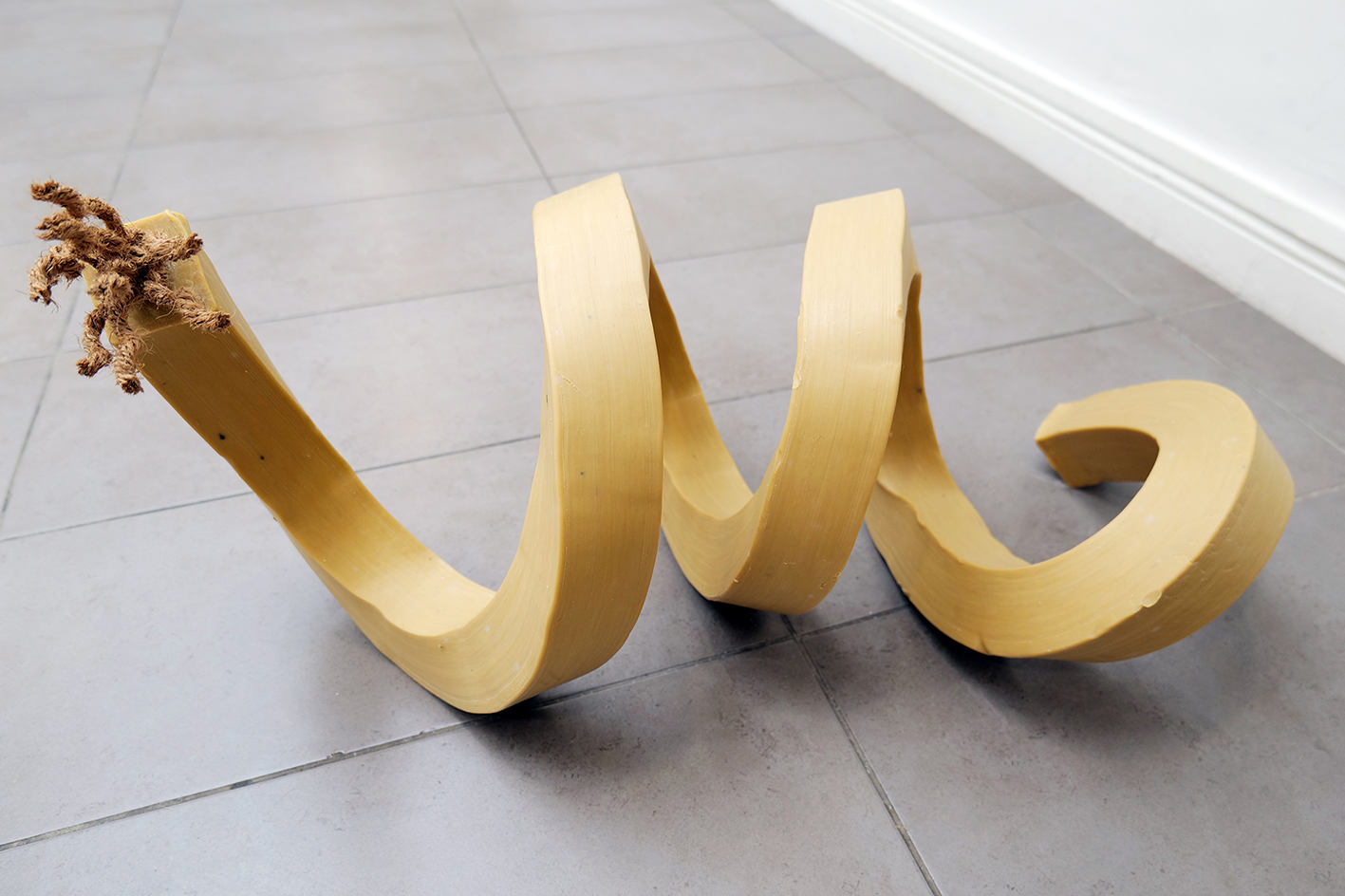 Détails de l'évènement

Each year, we provide the Studio to artists and designers for a creative residency during the month of August.

In 2022, we invited Inès Bressand and Simon Geneste to develop a research project around Marseille soap, each one on his own and jointly, in collaboration with La Savonnerie du Midi located in Aygalades in the 15th district of Marseille. The project was to propose to two young creators to look at this product with a powerful imagination, resulting from a traditional know-how.

The restitution of this residency testifies to a time of exploration and discovery (since neither of them had worked with this material before), which allowed them to use soap for its plastic qualities, to divert it from its primary function to use it as a lacquer or as a glue, or to exploit the physical characteristics specific to the different stages of its manufacture.

Inès Bressand, a Marseille-based designer, wanted to implement a cross-research between soap and straw in this residency, in order to experiment with the different types of relationships between these two materials. For Simon Geneste, a designer based in Chateauroux, it was initially a question of prolonging a historical and plastic research work around the technique of colombin. But for both of them, as we can see in the exhibition or read in the interview to be downloaded below, the meeting with the Maîtres Savonniers of the Savonnerie du Midi and the discovery of this material, allowed to consider a technical and plastic research even more open and abundant.

- - -

Biographies:

Inès Bressand
Inès' approach as a designer is based on the manipulation of materials and on her collaborations with craftsmen. With them she develops a new vision, out of step with tradition, in a process of cross-fertilization. Her most representative creations are an ongoing series of straw bags, "Akamae," made with basket makers in Ghana and distributed worldwide, and a series of furniture, "Zezuru," combining wood and galvanized metal for the Botswana manufacturer Mabeo. She has worked as a freelance designer with the fashion brand Loewe to design and produce straw accessories with the basket makers she collaborates with in Ghana. Based in Marseille, and regularly present in Africa, Ines develops her practice through the new materials and designers she meets.
ines-bressand.com

Simon Geneste
Originally from Châteauroux, capital of the diagonal of the void, and a graduate of ENSCI-les ateliers, Simon Geneste questions the role of the designer in the countryside. He travels throughout rural France to meet craftsmen, musicians, mayors, schoolchildren, associations and farmers in order to offer his services. Collaborations are born from these trips. This approach can make one think of Tour de France des compagnons, a version that is not a masterpiece, but a school of life: a spontaneous apprenticeship based on encounters. Today, between Richelieu, Lormes and Châteauroux, Simon continues to slip into the fluidity of available spaces. At the same time, he multiplies collective projects to feed a never-ending research around the colombin (Ciav Meisenthal, Fondation Martell, ENSA Limoges, Atelier Foutu Brin...).
simongeneste.com

Exhibition in partnership with La Savonnerie du Midi

La Savonnerie du Midi will then present this exhibition from September 22 to December 31, 2022.
Infos complémentaires
Opening: Saturday August 27th from 6:00 to 9:00 p.m.
Date et horaire

Sam 27.08.22, 02h00 - Dim 18.09.22, 06h30