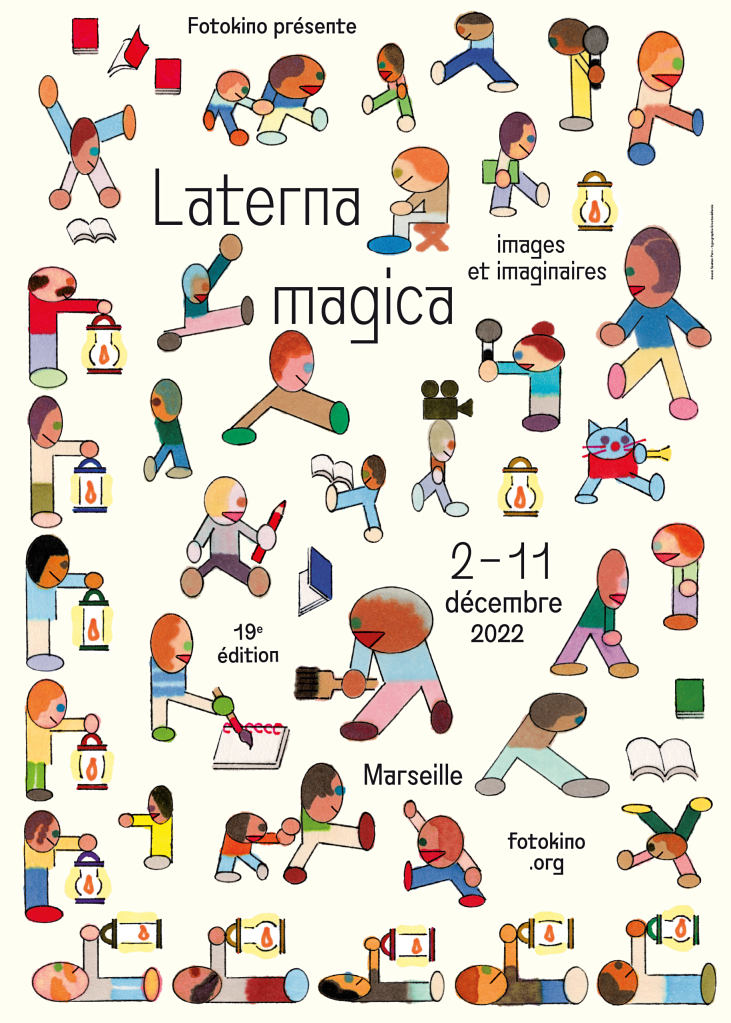 Affiche Laterna Magica 2022 • Saehan Parc
Editorial
For everyone, it's back to work. For Laterna Magica, too!
Far from the trumpets and glitter, this festival was always meant to be a moment of encounters and sharing, on a human scale. It is therefore with great joy that we have composed this program, impatient to meet you again for ten days of unbridled discoveries, from December 3rd to 12th. Illustration, cinema, graphic design, visual arts, design, publishing… All these different practices, curious about each other, mingle and dialogue in a constellation of places.
Like the eye designed by Richard McGuire on the poster of our 18th edition, let yours wander around the four corners of the city (and sometimes a little further) and discover, in bits and pieces, all the richness of contemporary creation. Welcome to the festival!